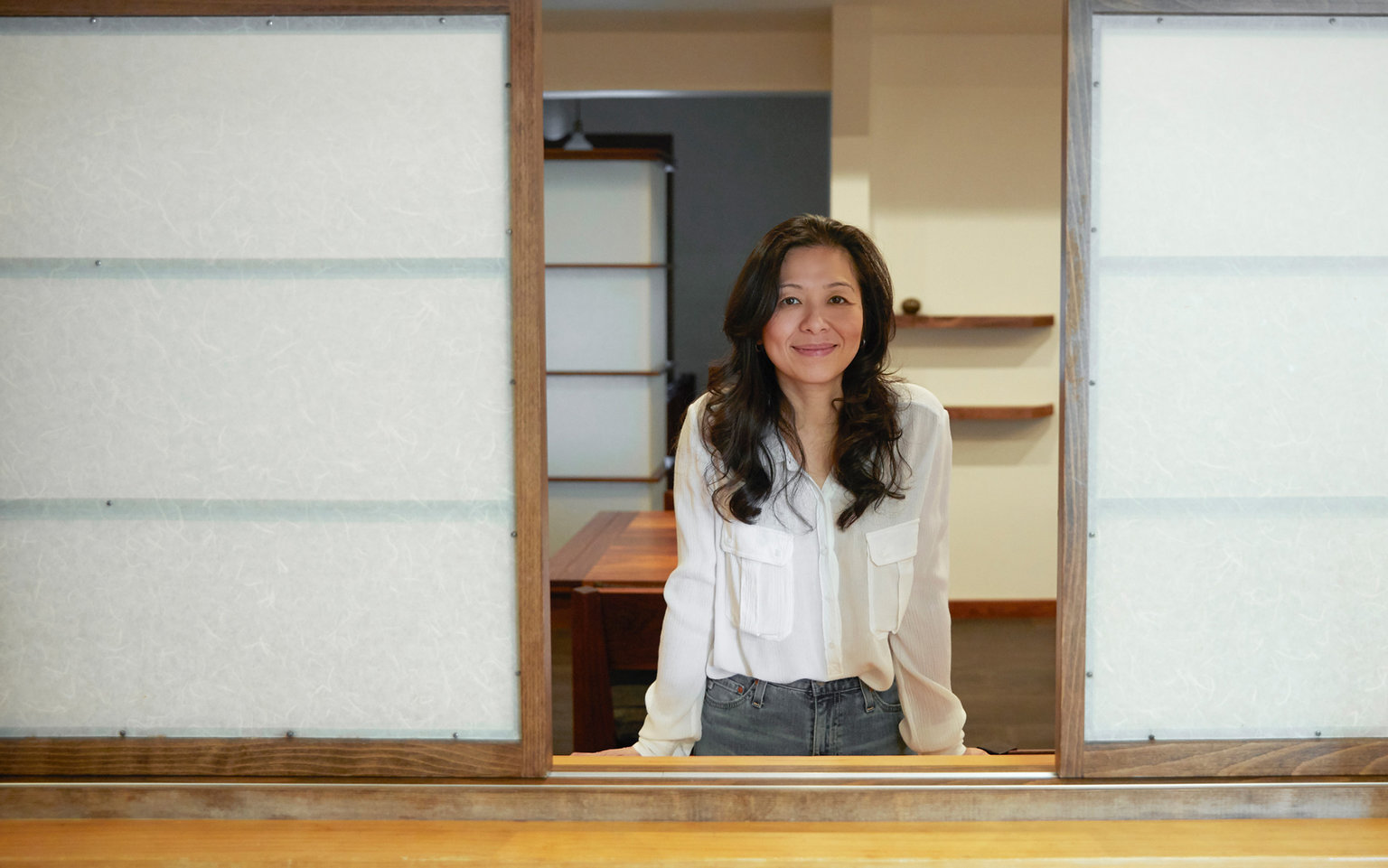 Photo via AG Jeans
Niki Nikayama is the founder of Los Angeles kaiseki restaurant n/naka. Kaiseki could be categorized as a more elaborate take on sushi and, traditionally, women in Japanese culture are not taught the art of either kaiseki or sushi. So Nikayam would be notable just for being a female chef in this category, but the level of her success makes her a hero for any girl or woman with dreams of breaking that barrier. The restaurant's reservations are consistently fully booked three months in advance in one minute flat.
She tells AG:
I felt that there was a difference between what I was taught and what my brother was taught in that we are a traditional Asian family. I think in Asian families it's natural to put a lot of hope and dreams onto the men in the family. I felt that it was kind of strange to have this message inside the house and then to be outside and have a different message. But of course, I gravitated more toward the message outside, and that's the wonderful thing about having different cultures: You get to choose what you love about each culture and bring it into your life and decide where you want to go from there. There's a choice.
Nikayama hires a mostly-female staff, and says she thoroughly enjoys being a woman.
In all honesty, I really like being a woman. I think it's one of the most enjoyable experiences in life because there are challenges that women have to get through and I think any challenge that comes up in our lives is an opportunity to ask us to be better. So, I embrace it.
The profile is part of AG's "More Than My Appearance" series of interviews asking women how their identities go beyond what they look like.
JUST ARRIVED
Buy Def Leppard Hysteria Tour Tee from Chaser
<
>
SHOP WATCHES
Michael Kors Men's Lexington Watch
<
>