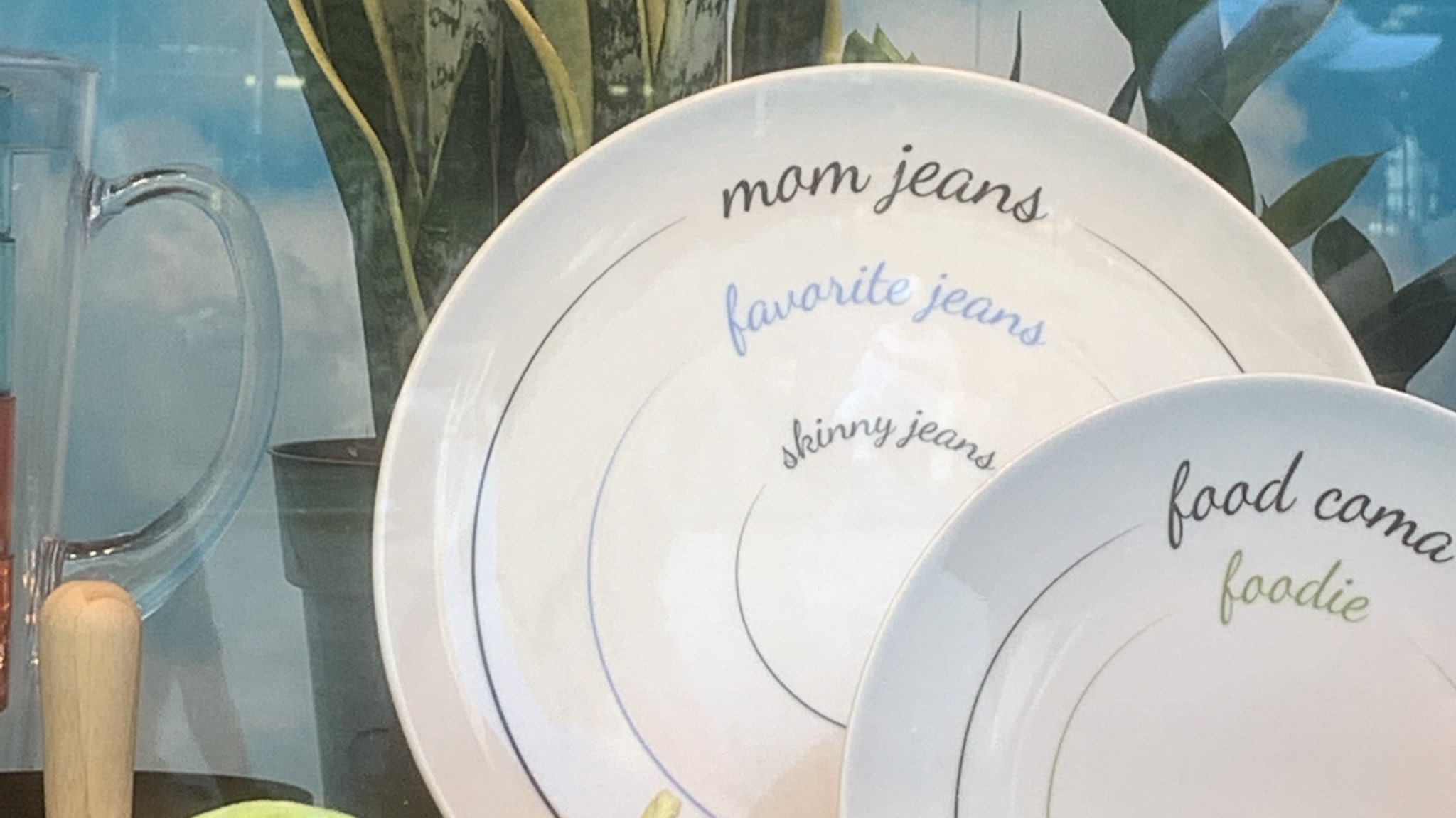 Dinner plates that indicate increasing portion sizes for skinny jeans, favorite jeans, and mom jeans were called out by Twitter user Allie Ward who called them body shaming and asked how she could get them banned in all 50 states. It was retweeted nearly 6,000 times and likes nearly 60,000 times.
Macy's has decided to pull the product.
They might not yet be banned nationwide, but she's certainly making headway with at least one department store. Macy's replied to the tweet saying: "Hi Alie — we appreciate you sharing this with us and agree that we missed the mark on this product. It will be removed from all STORY at Macy's locations."
SHOP BODY JEWELRY
heart Holst + Lee Secret Garden Bracelet

Shop Luv Aj Omber Bar Belly Chain
<
>
SHOP TRENCH
Shop A.P.C. Detective Coat

Shop Soia & Kyo Ornella Drapy Trench

Buy 4 Pocket Fitted Coat from Victoria Victor...
<
>