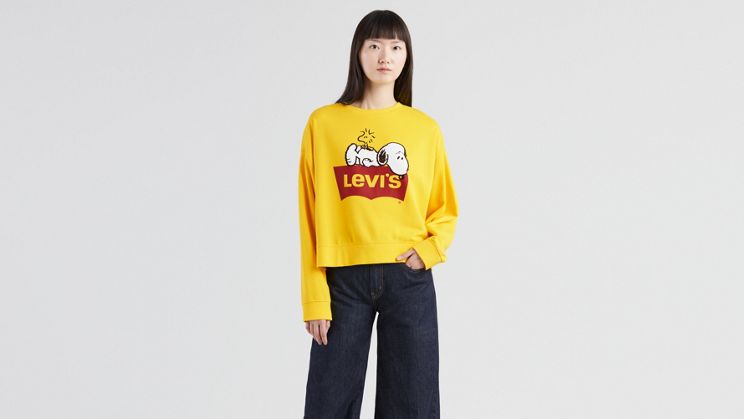 Snoopy, Woodstock, Charlie Brown and the whole gang have a special place in my heart. I spent many car rides hunkered down in the back seat of my parents' car reading a thick, dogeared Peanuts book comic book. My sheets were Peanuts ("Happiness Is Being One of the Gang" read the pillowcase), and my Snoopy latch-hook now hangs in my daughter's room.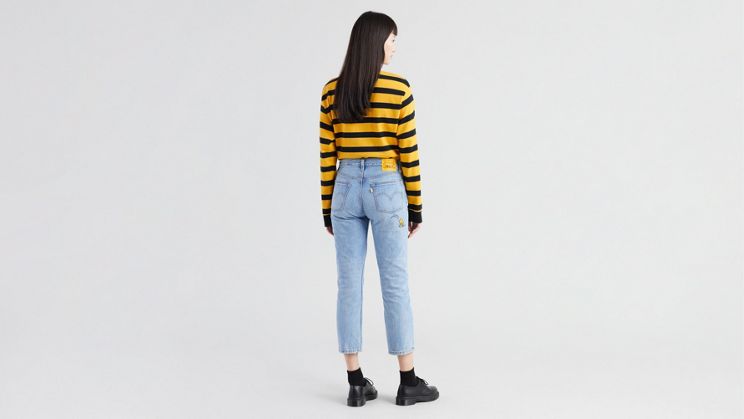 So when I saw that Levi's had teamed up with Peanuts, I was pretty excited. The collection includes pieces for men, women and kids. My favorite design is the yellow sweatshirt, and I love the yellow theme running through this entire capsule. Check out the yellow Levi's patch, as well as the Woodstock detail on the women's jeans—too cute. Which piece is your favorite?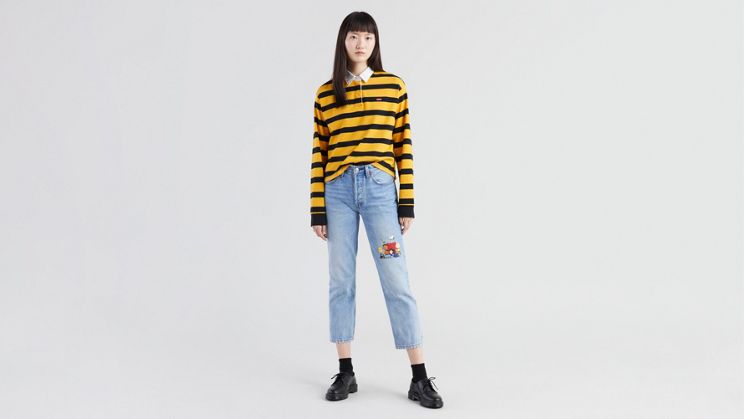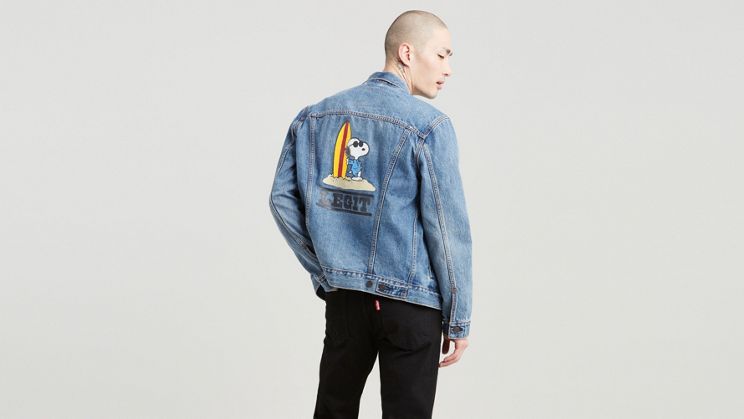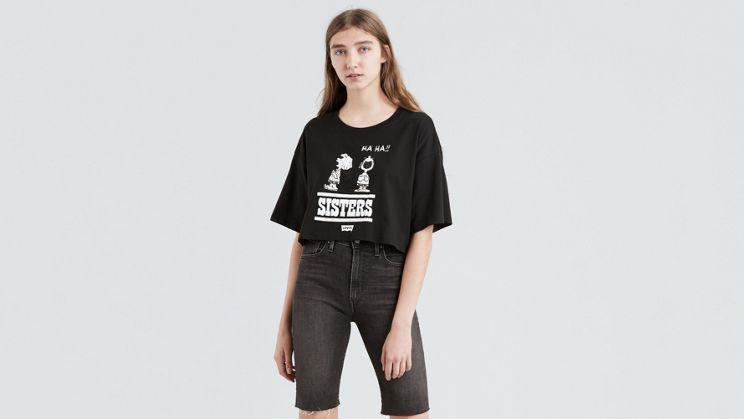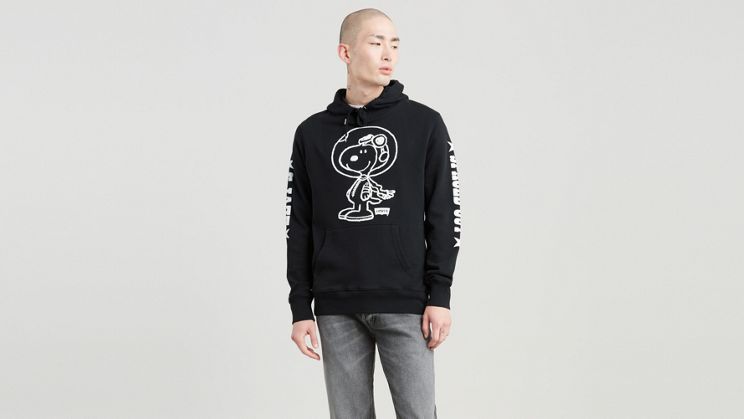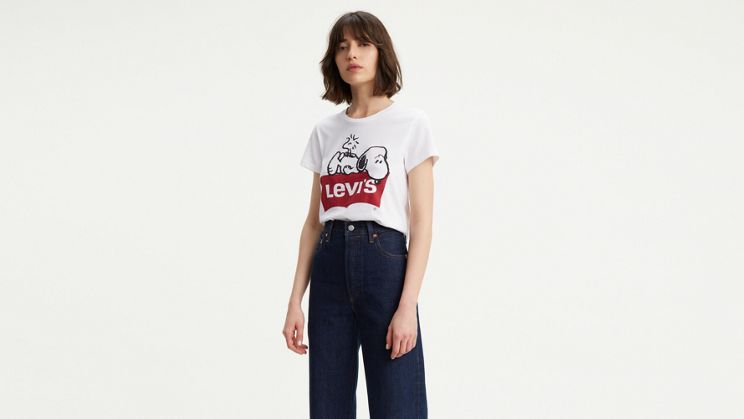 SHOP SWEATER
Pull Glen Sweater fashion

heart J. Crew Wallace & Barnes Camo Print Swe...

heart Naked & Famous Slim Double Faced Sweate...
<
>
SHOP OTHER
Fringe Tech Cross Body Bag by Rebecca Minkoff

Linea N'2 Earbud Headphones fashion
<
>