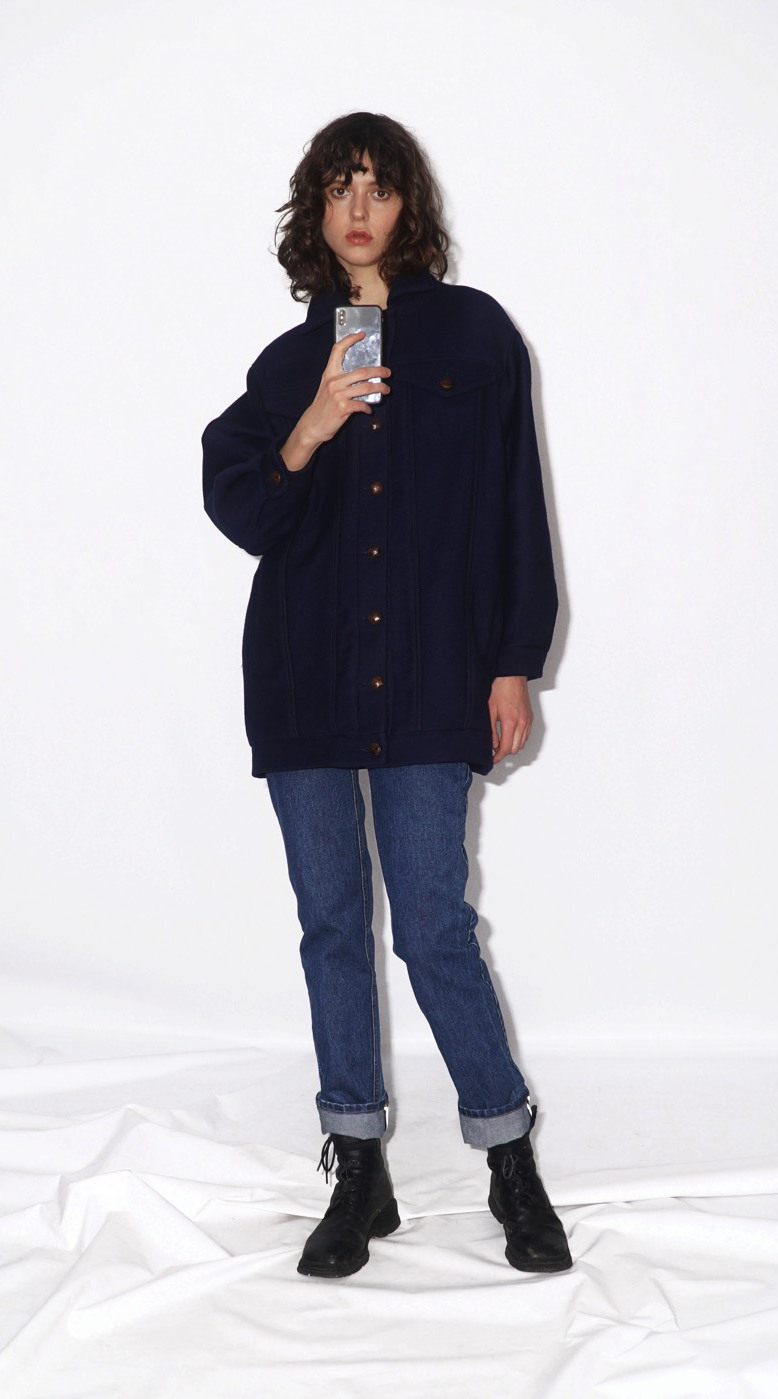 The more I get to know Ksenia Schnaider, the more I love this denim brand. A brother and sister duo is behind these designs, which can sometimes be a bit Wilde. Take, for instance, these jeans with pockets on the outside. Or this shredded shirt, this shorts/pants combo/tompe de l'oeil. Oh and don't forget this fray celebration!
One design that seems to wacky but still wearable are the asymmetrical jeans with one wide leg and one skinny leg (see below). I'm also loving the skirts over jeans in this collection,and the combo denim and plaid cotton skirts. It's very avant grunge. And the pseudo-selfie poses are very cute.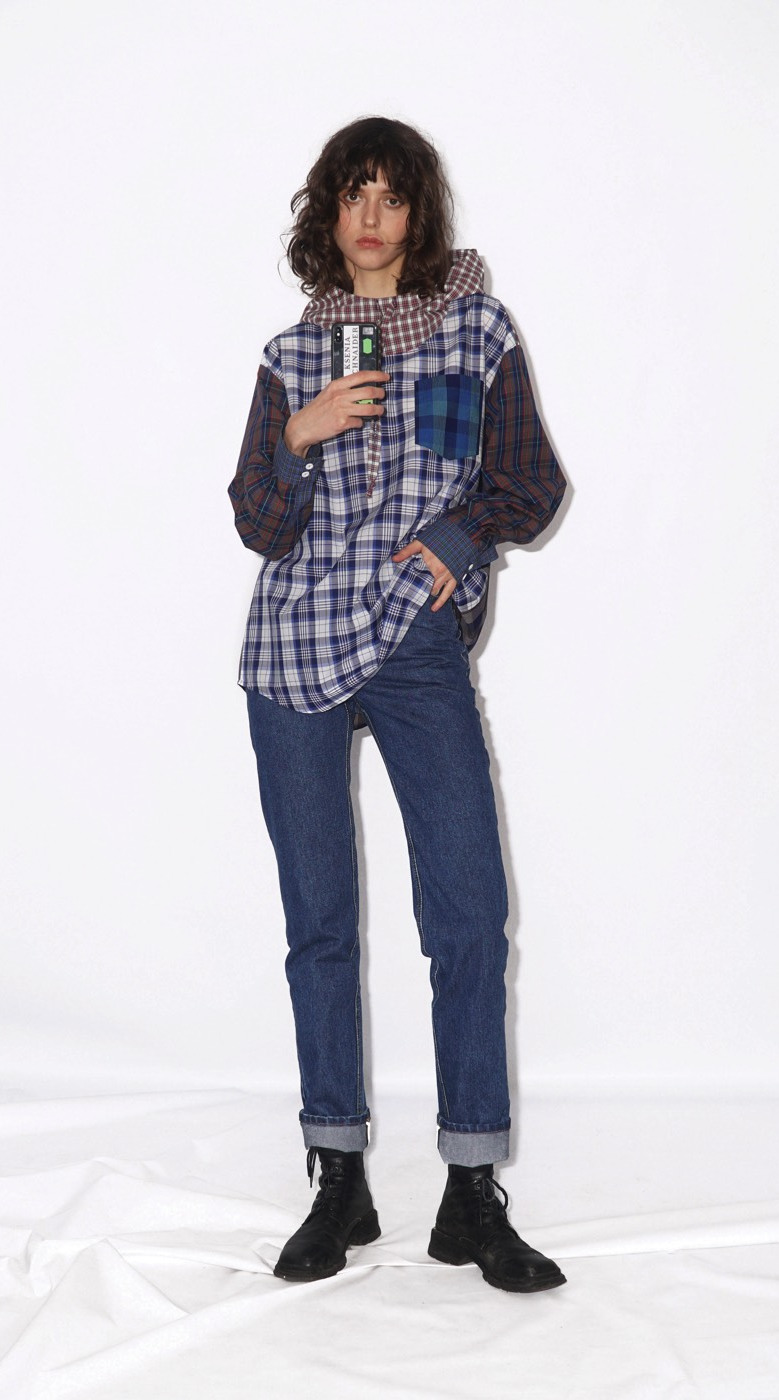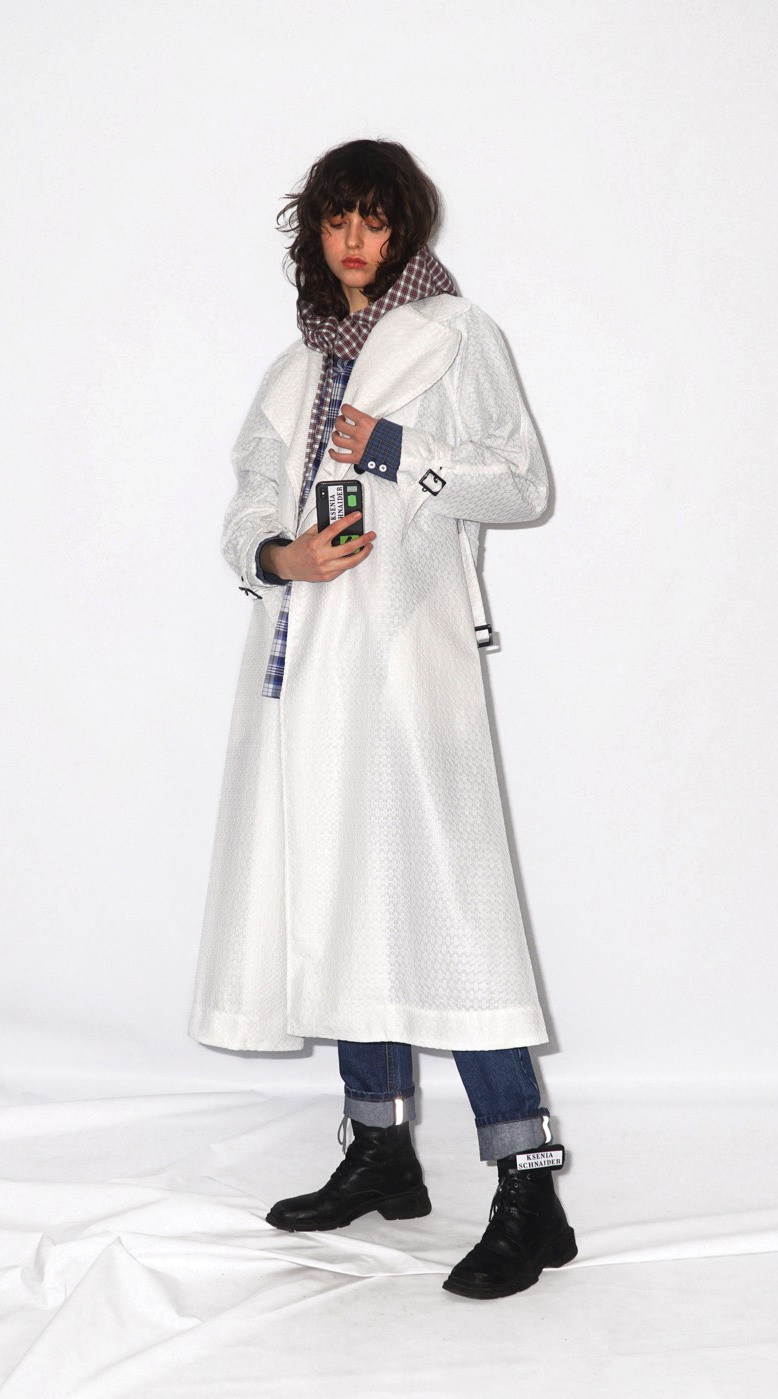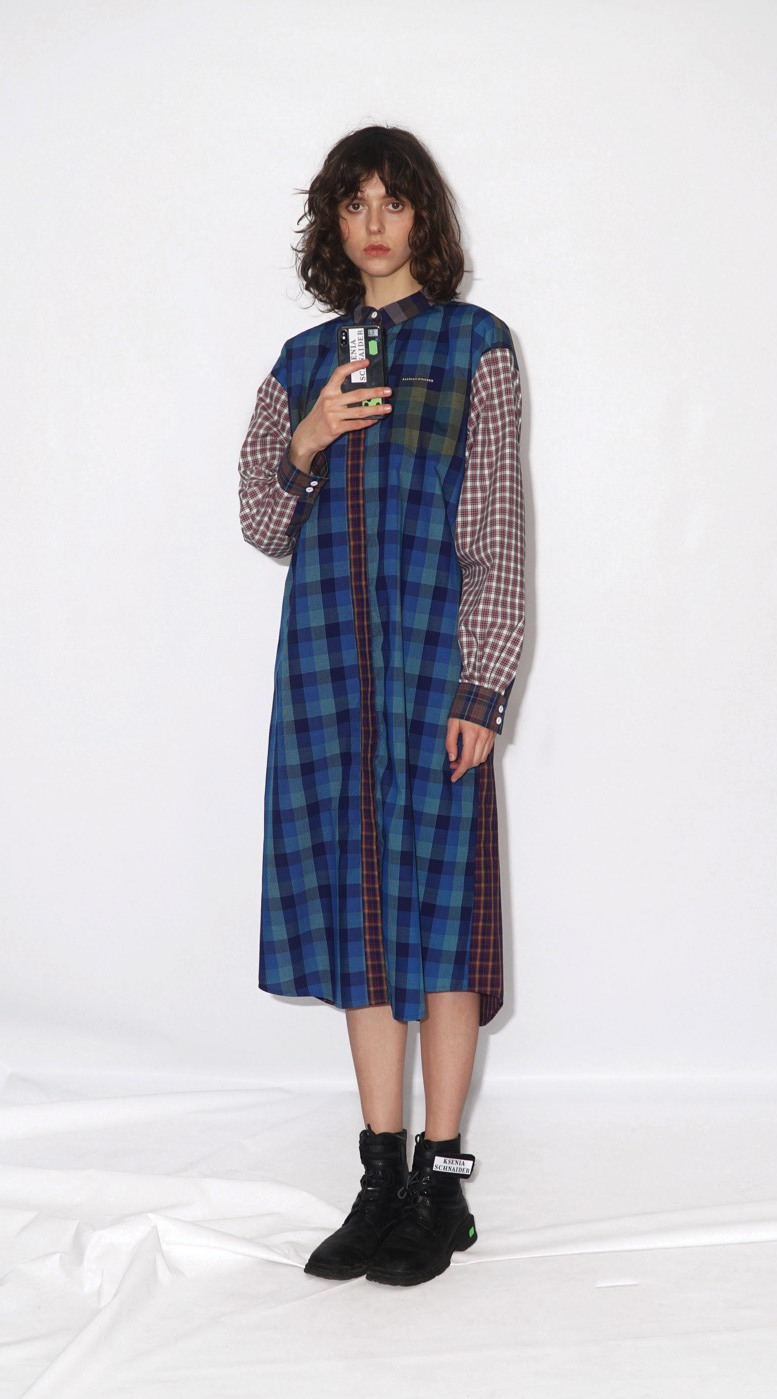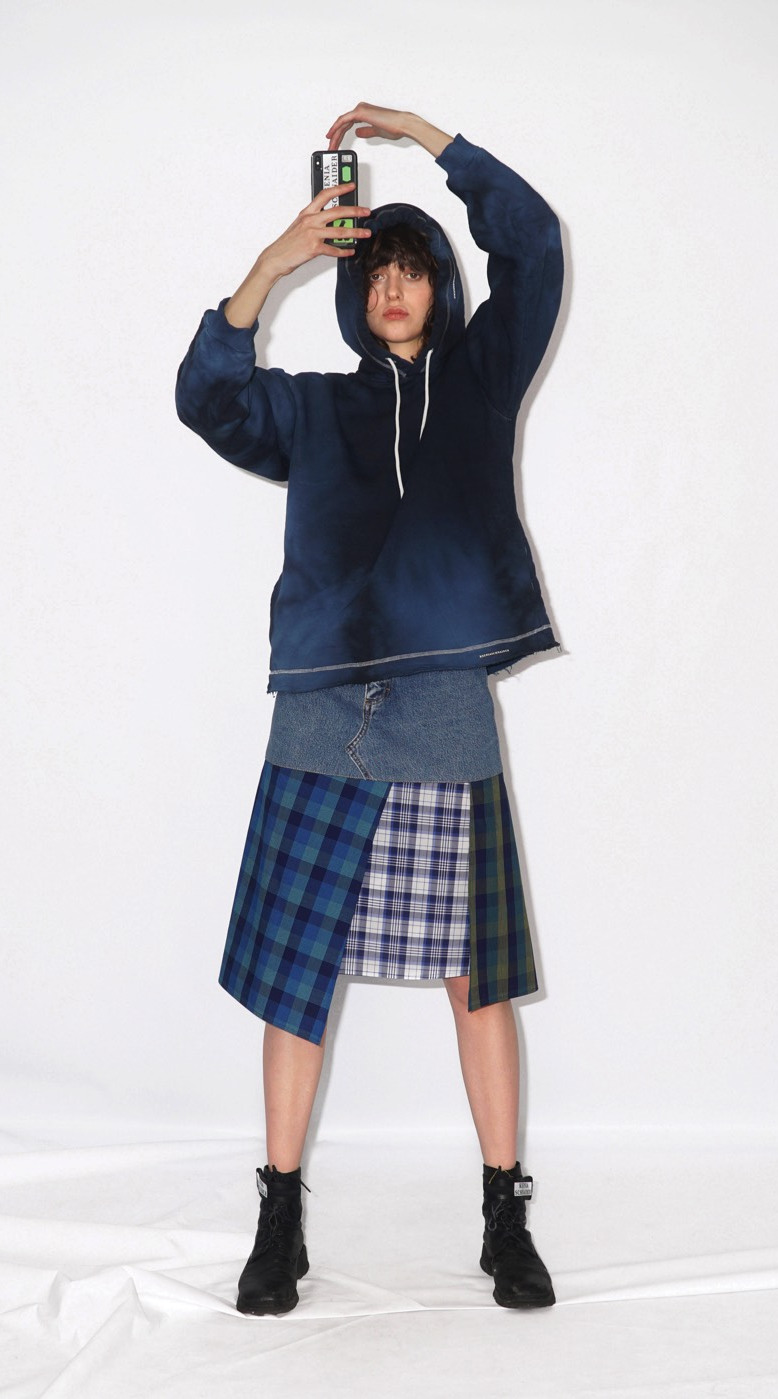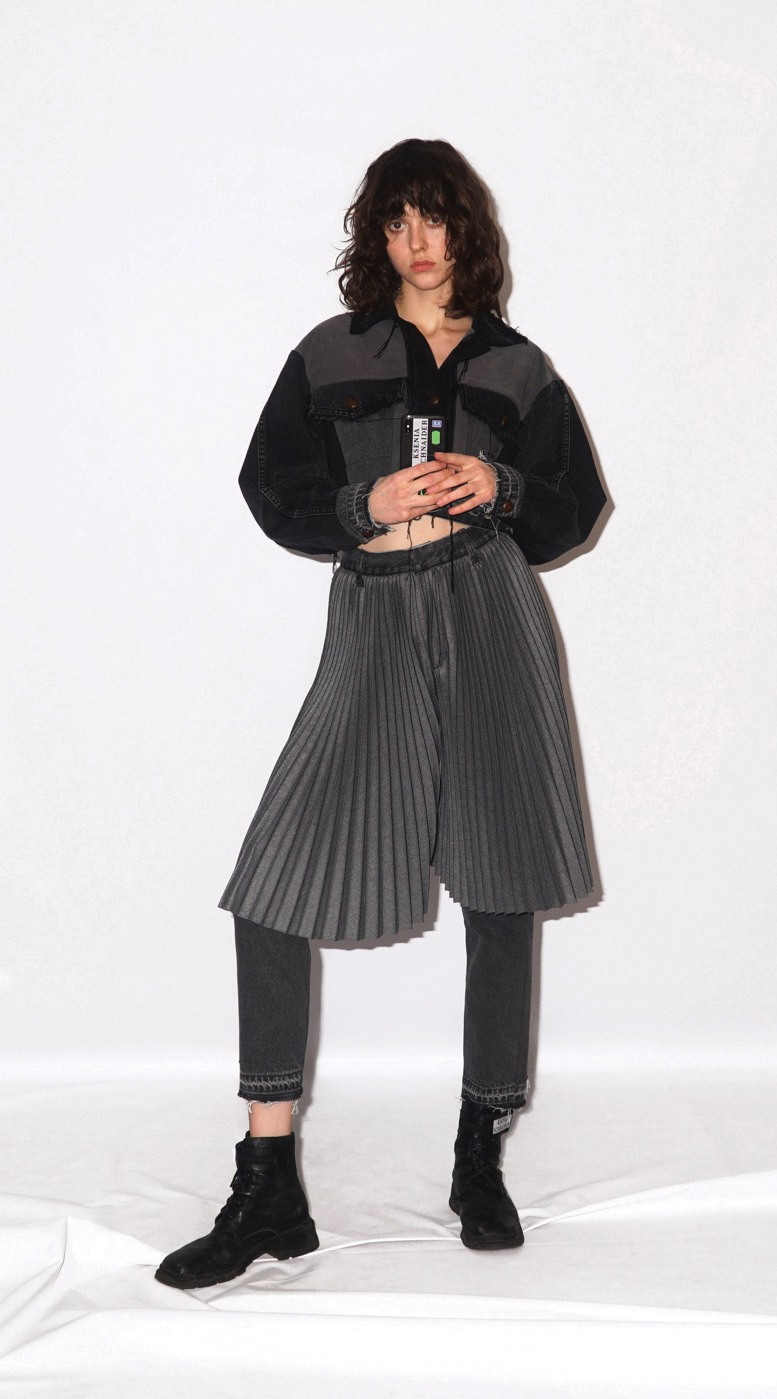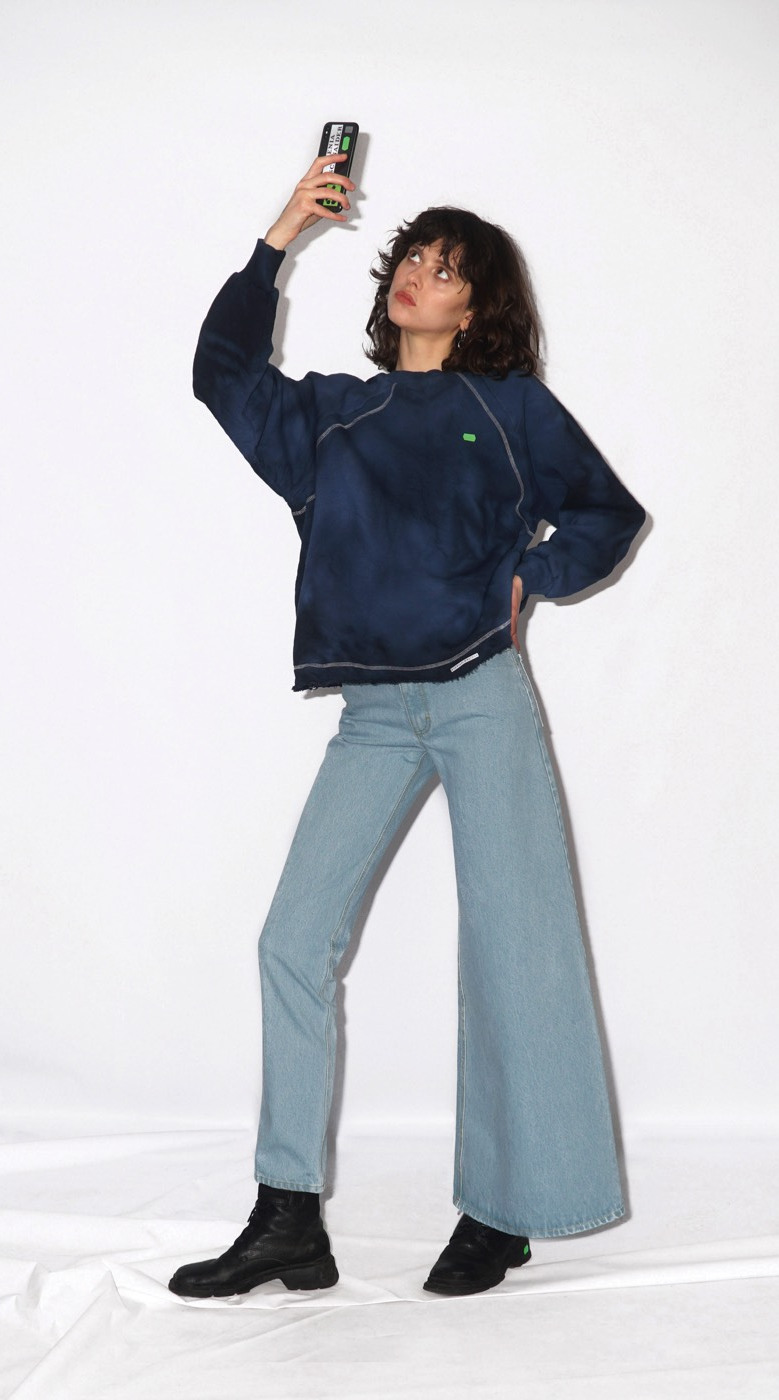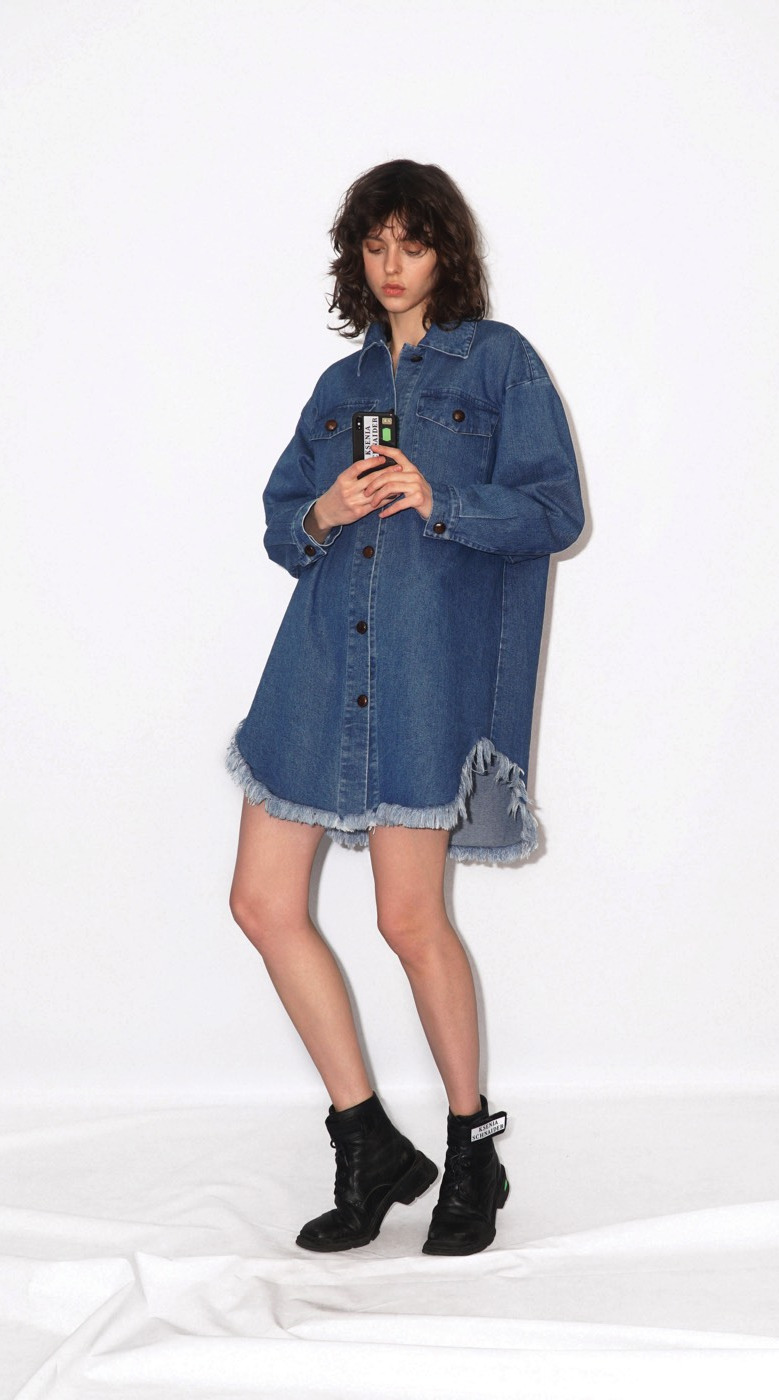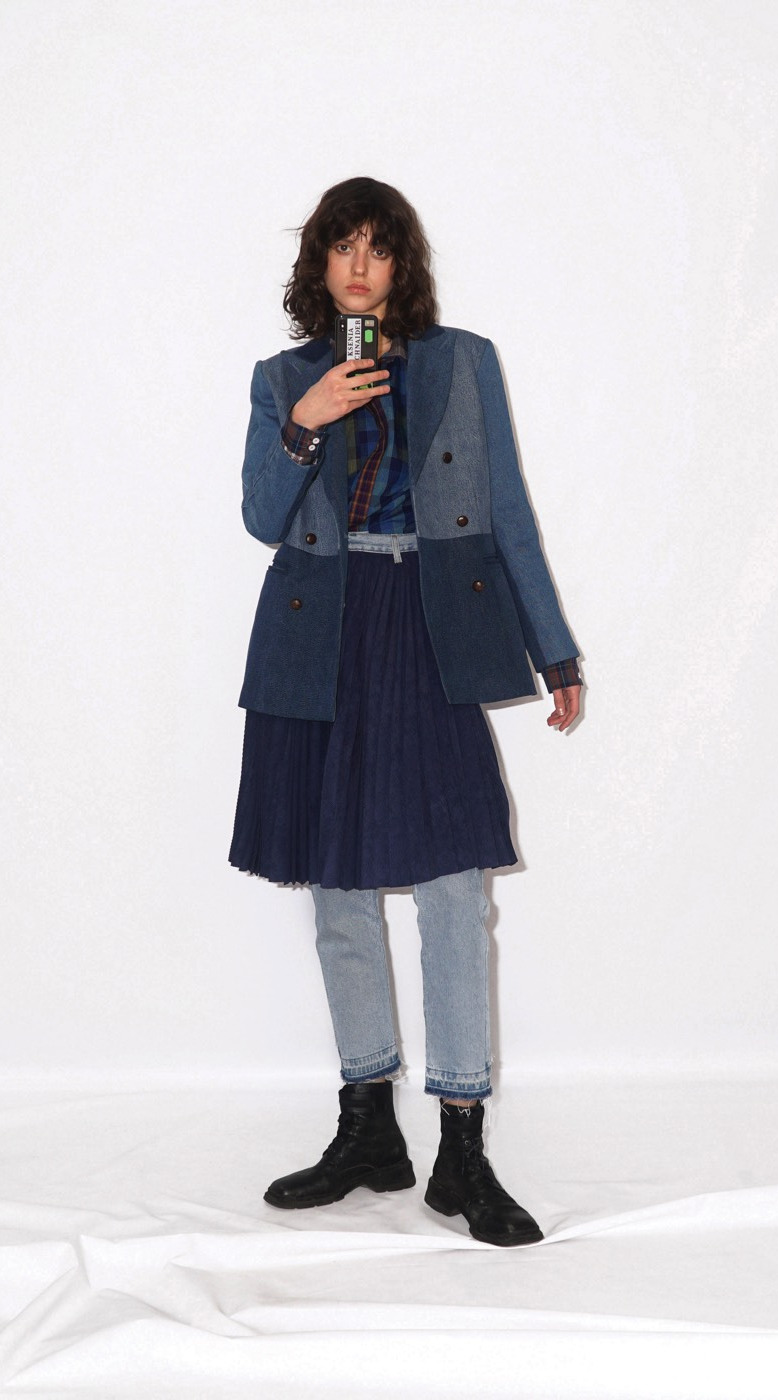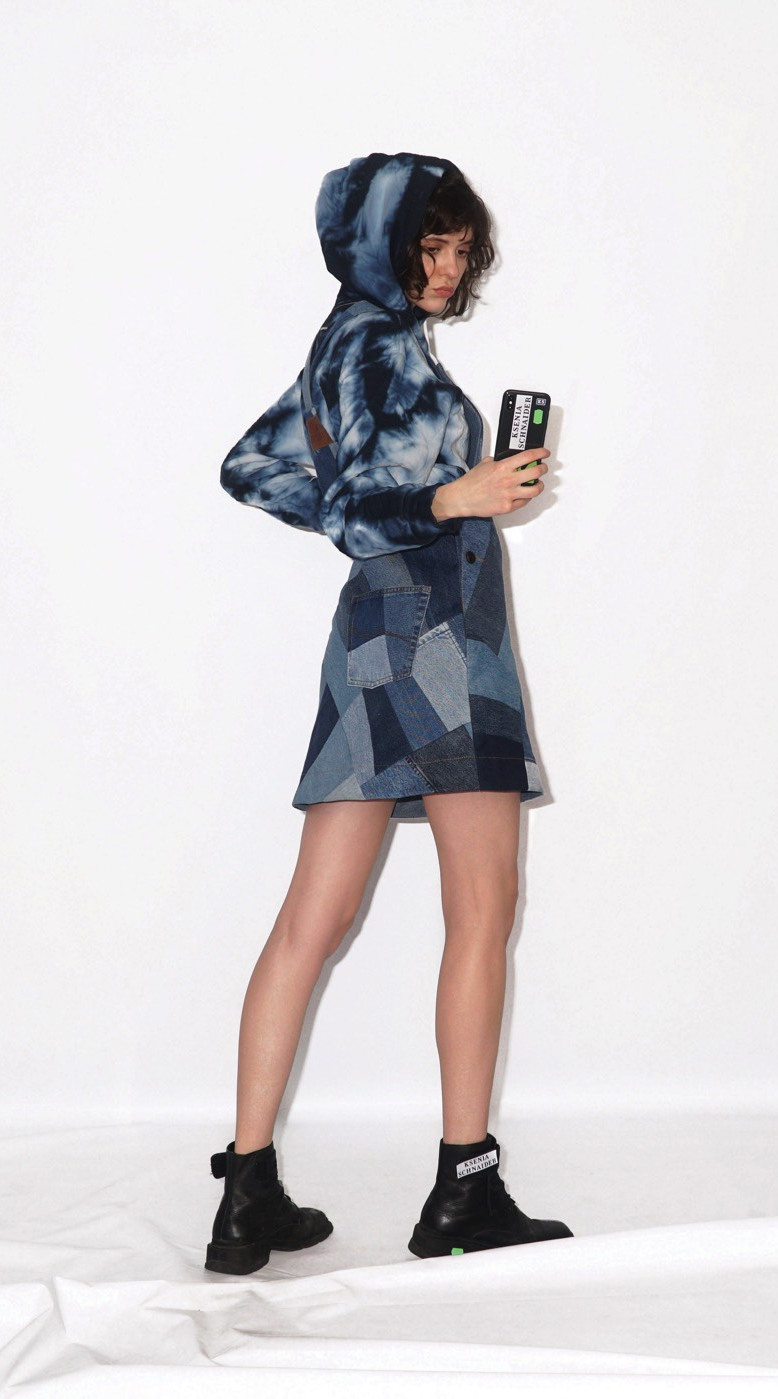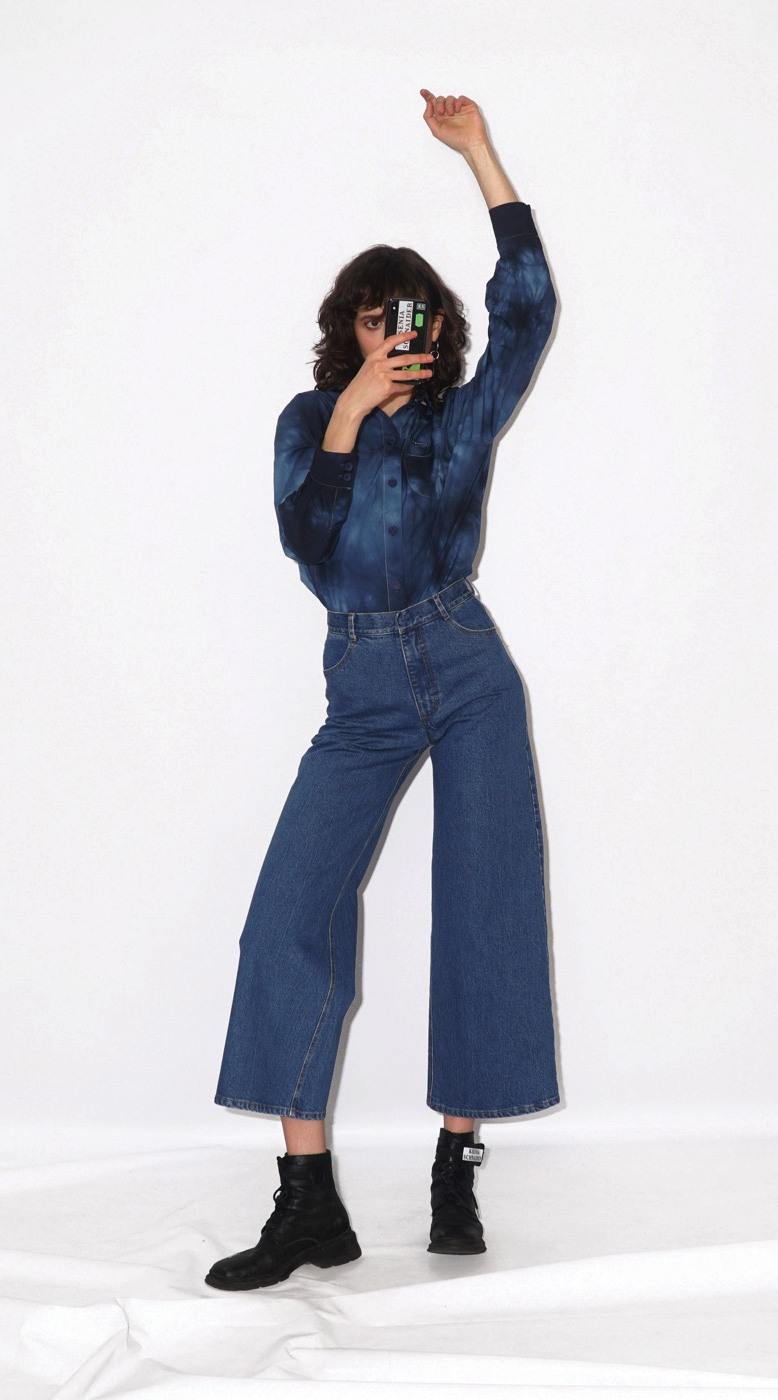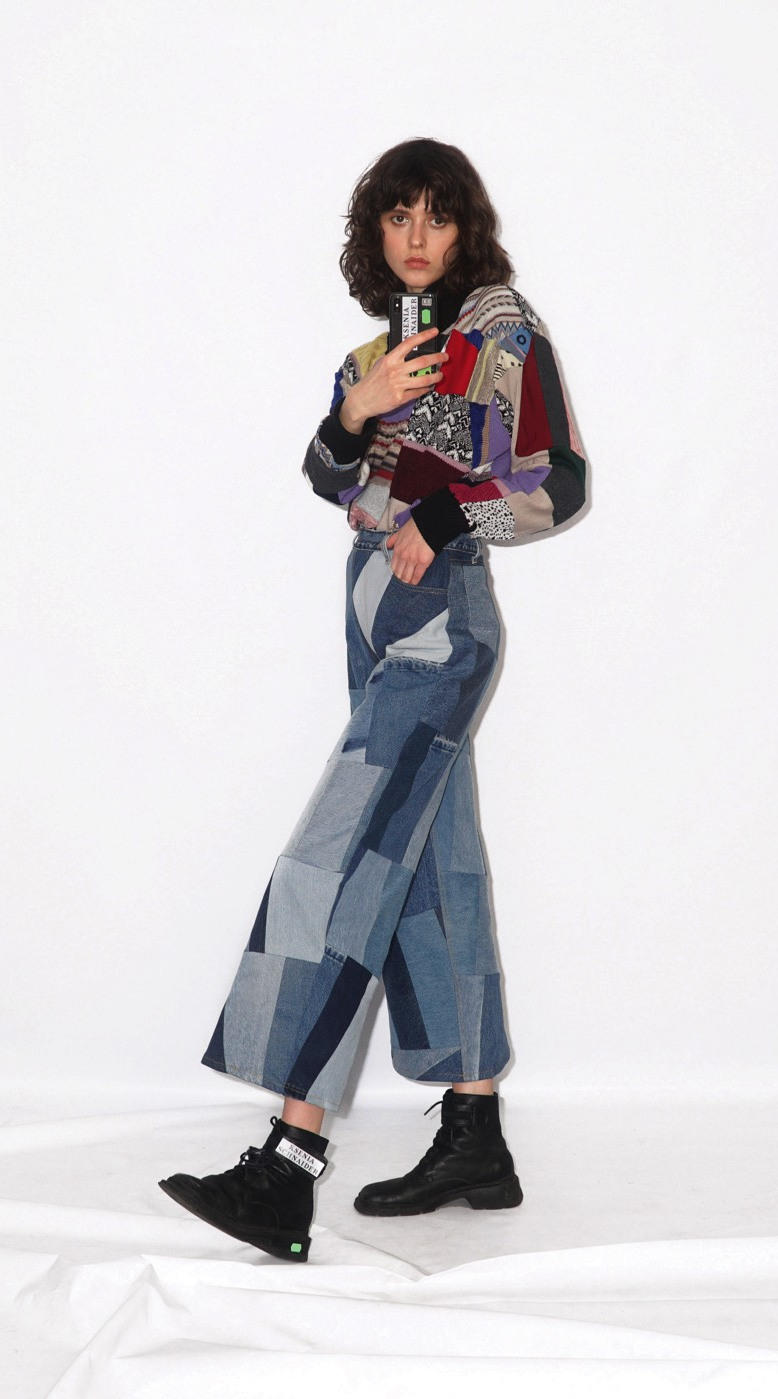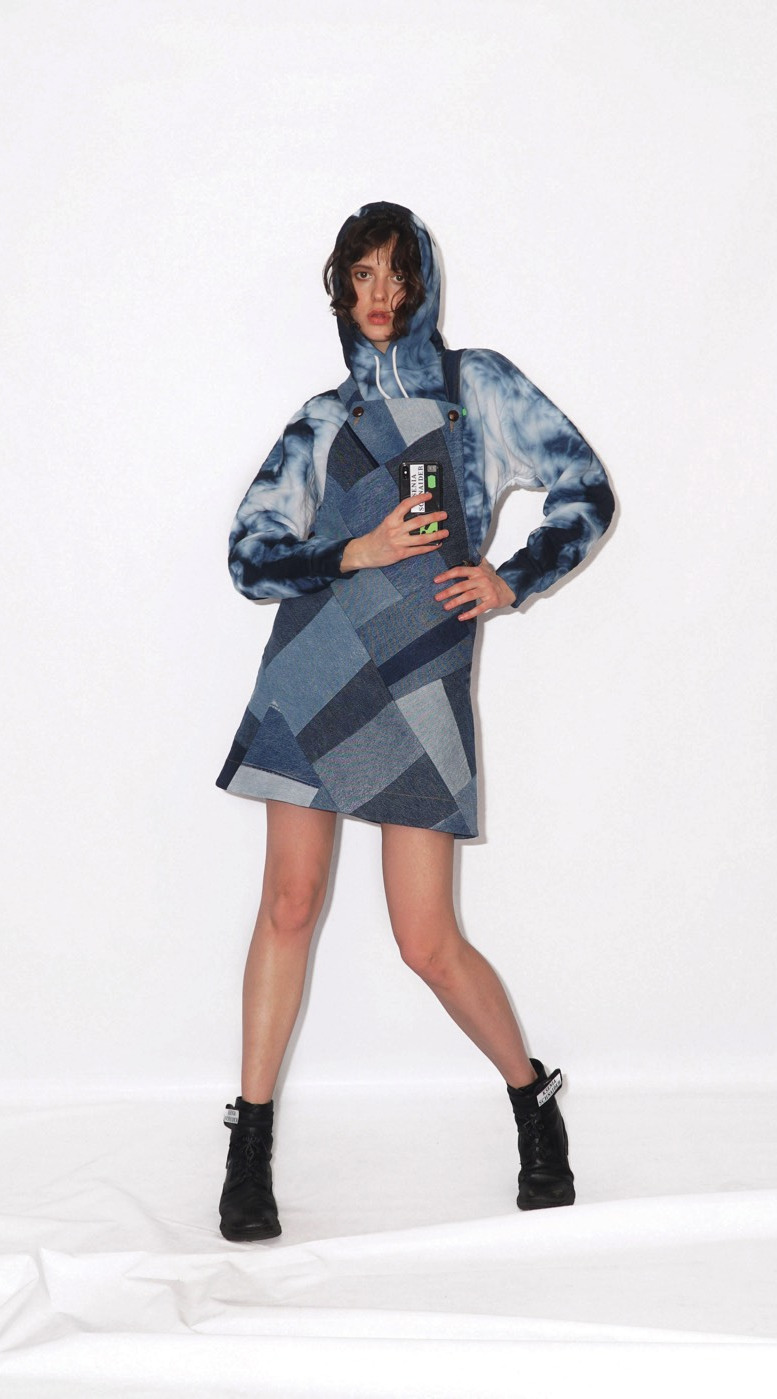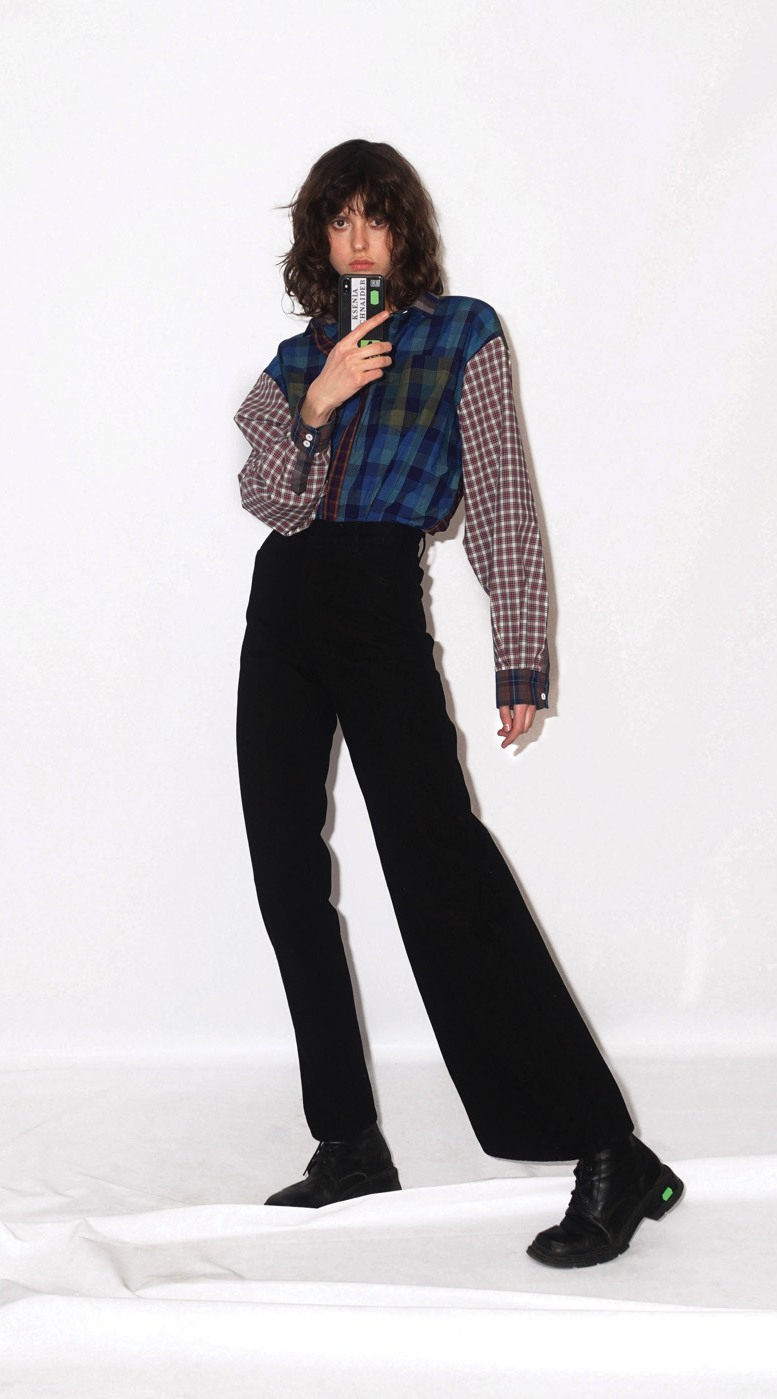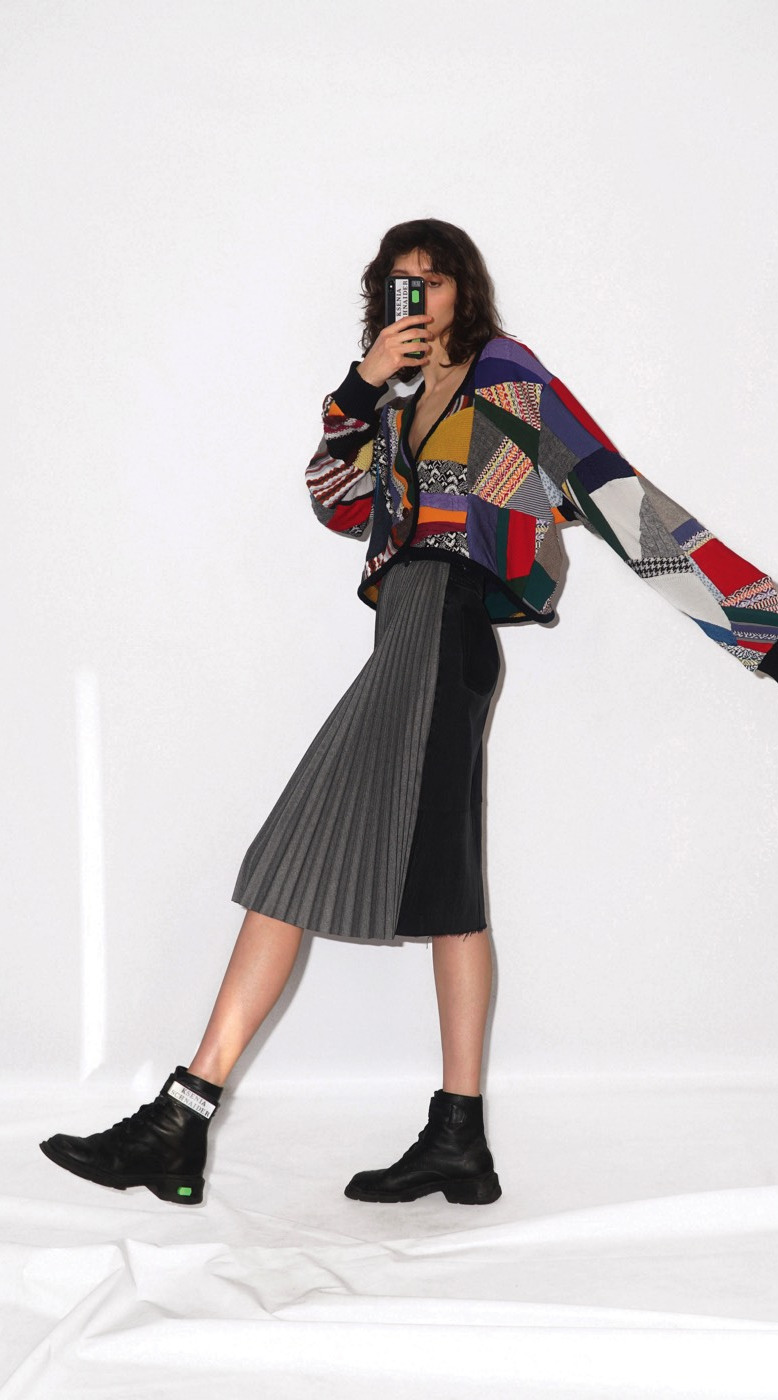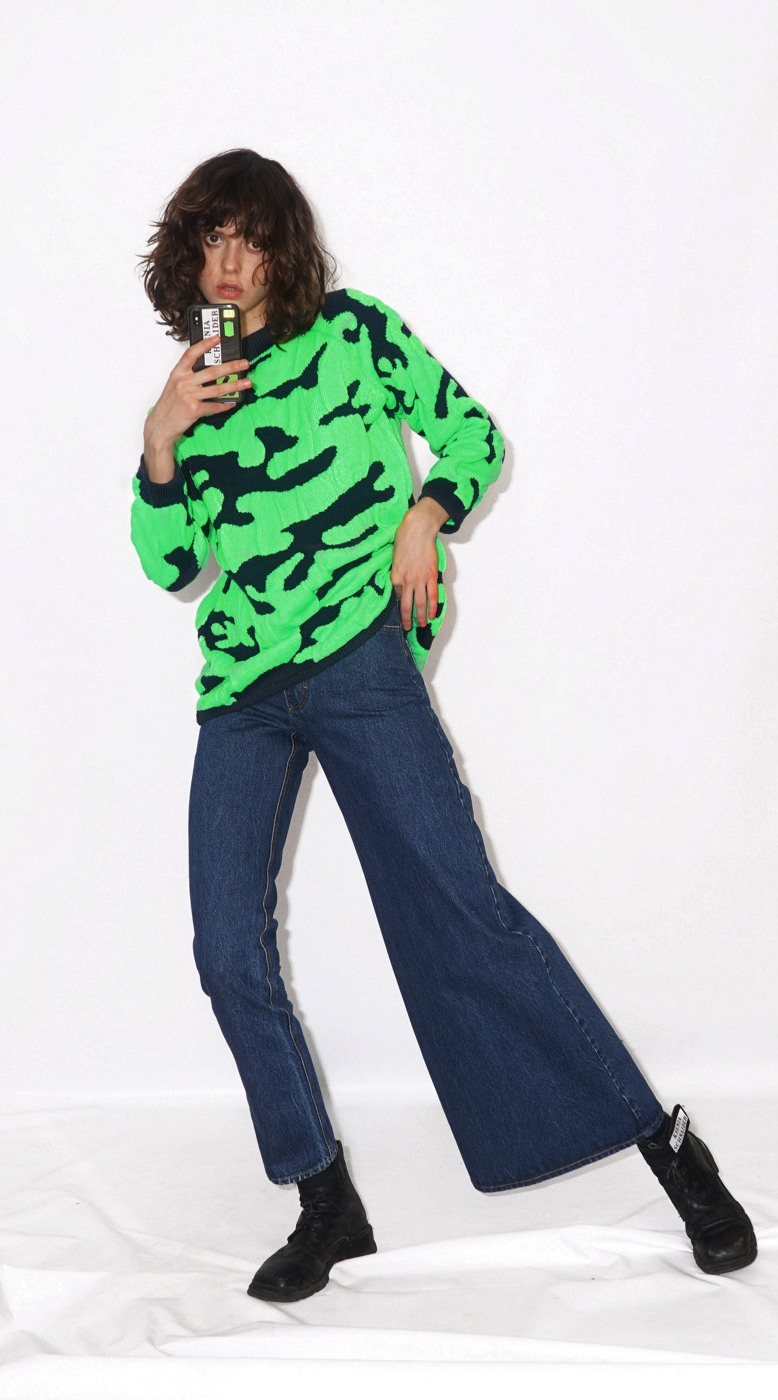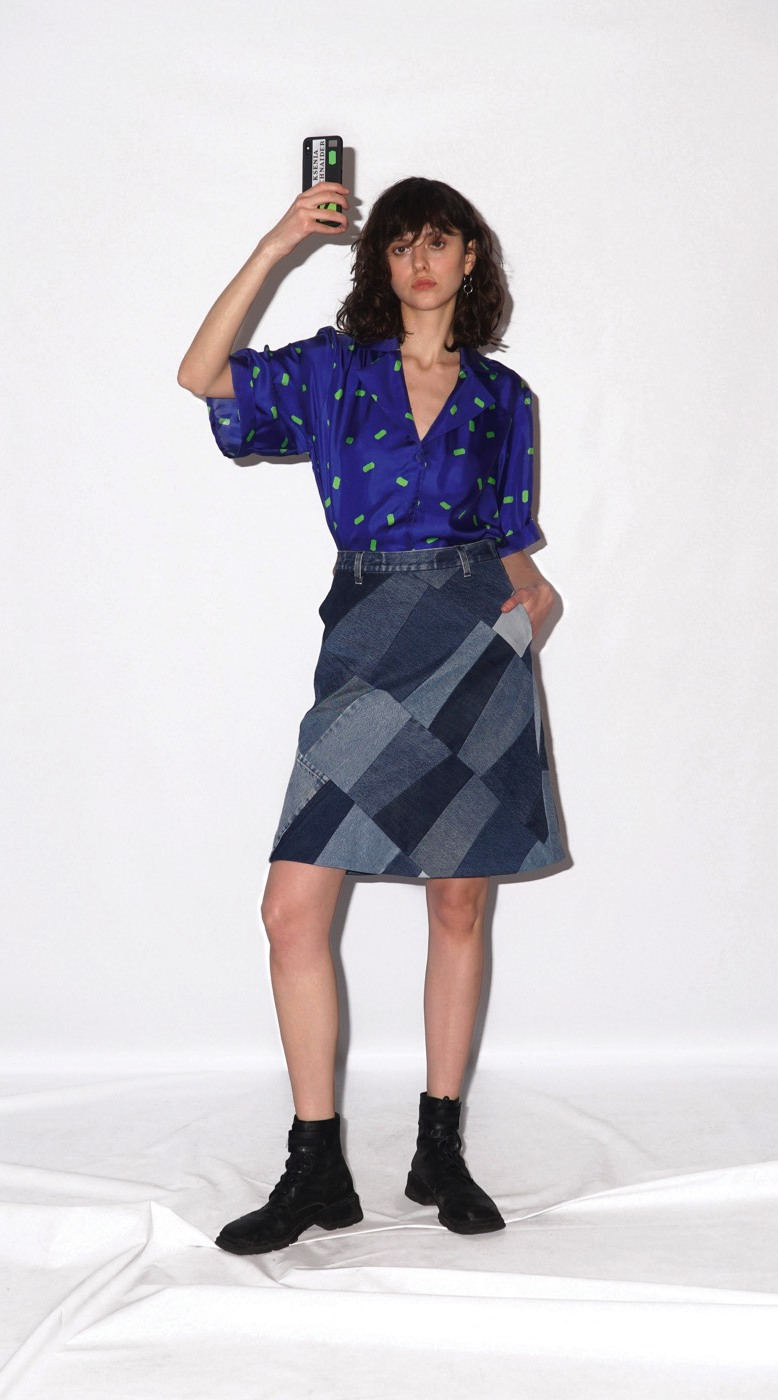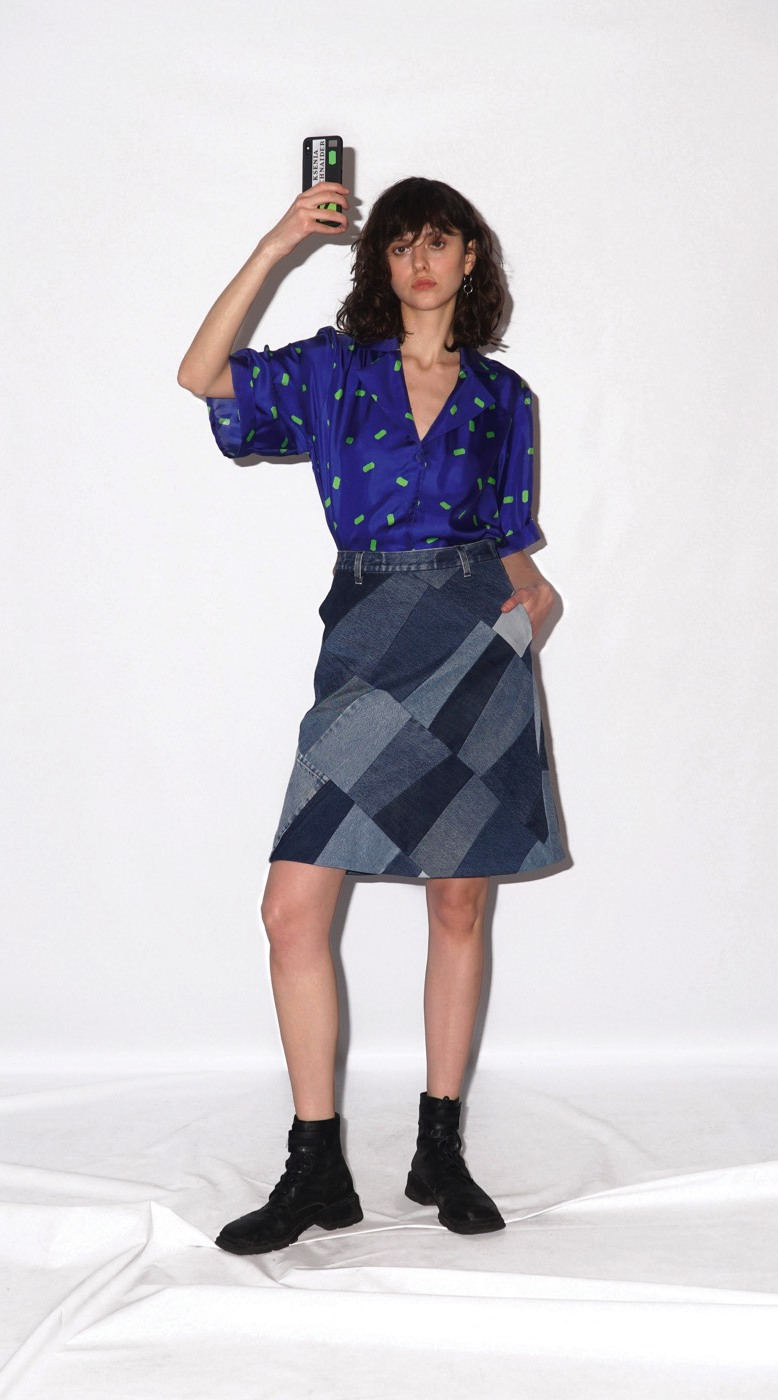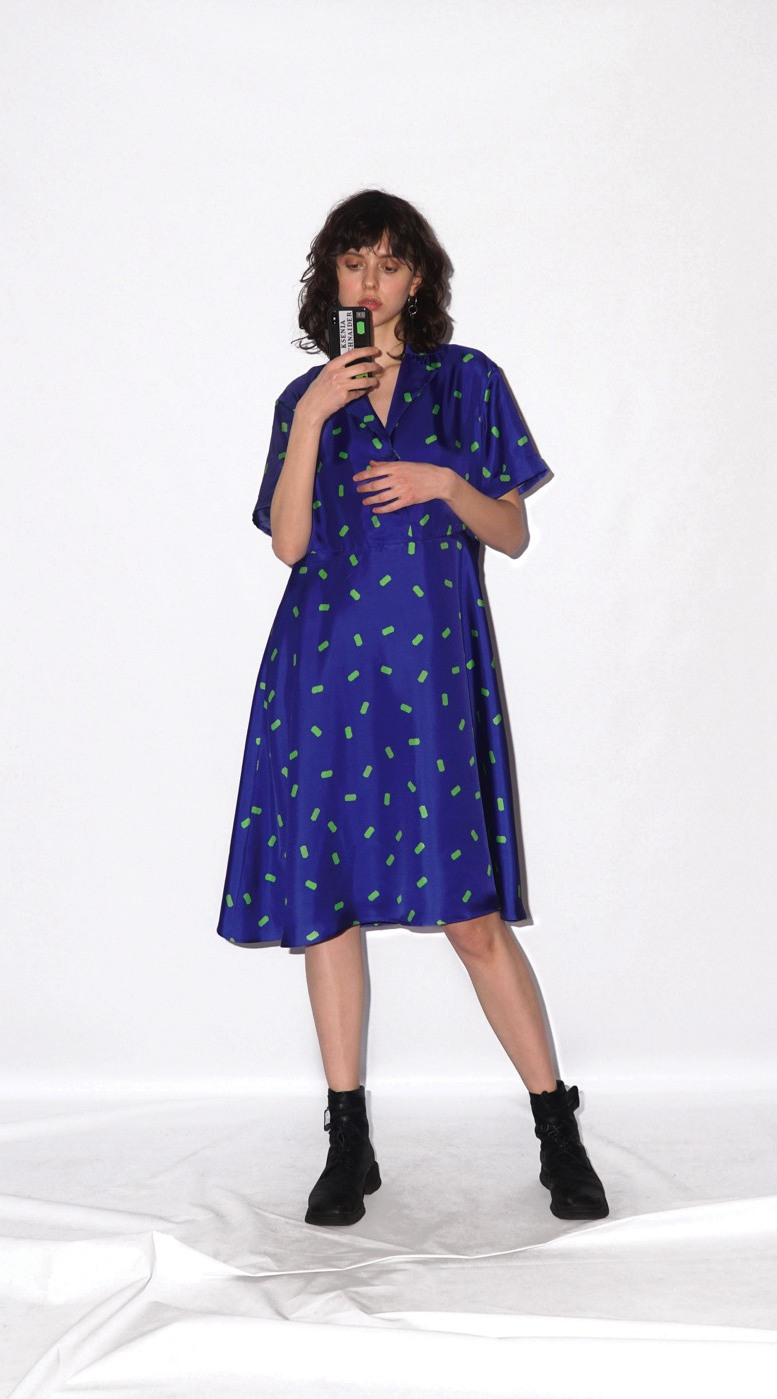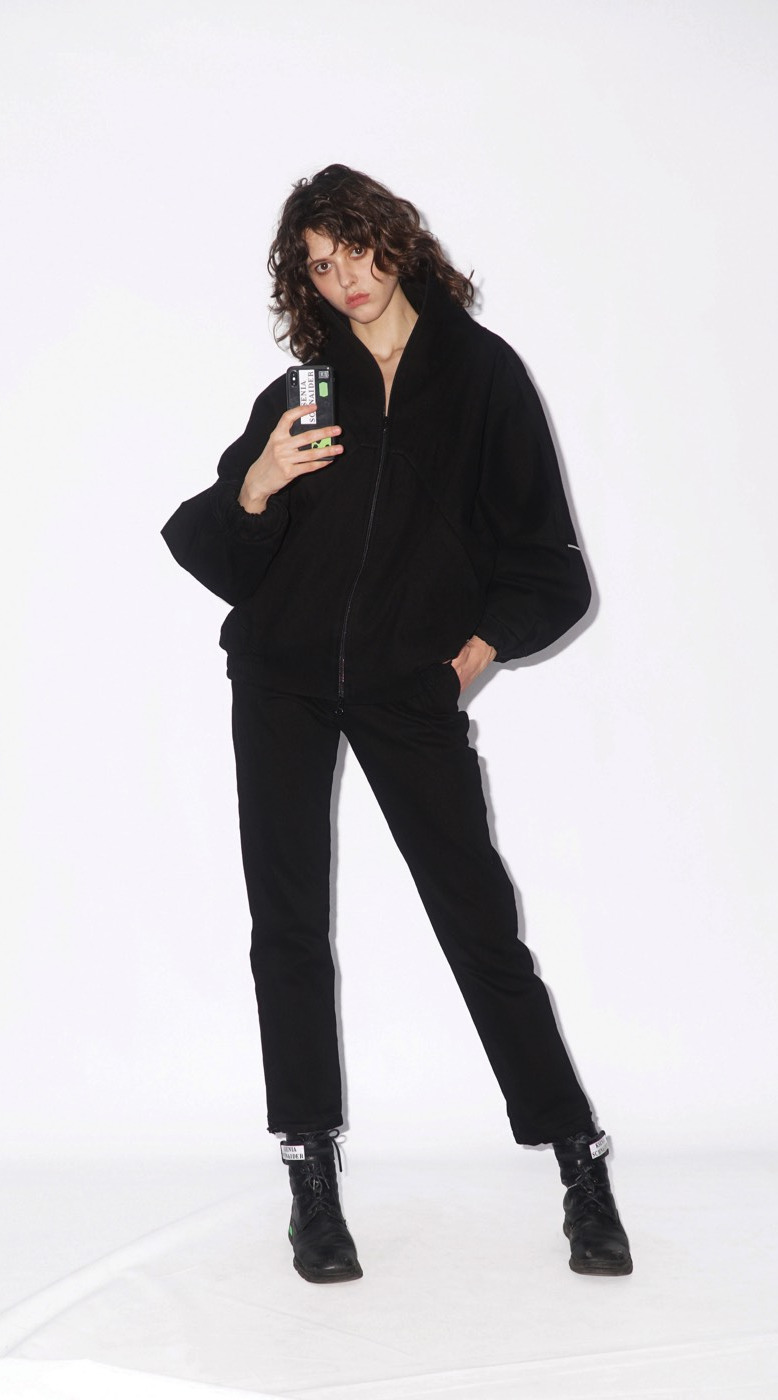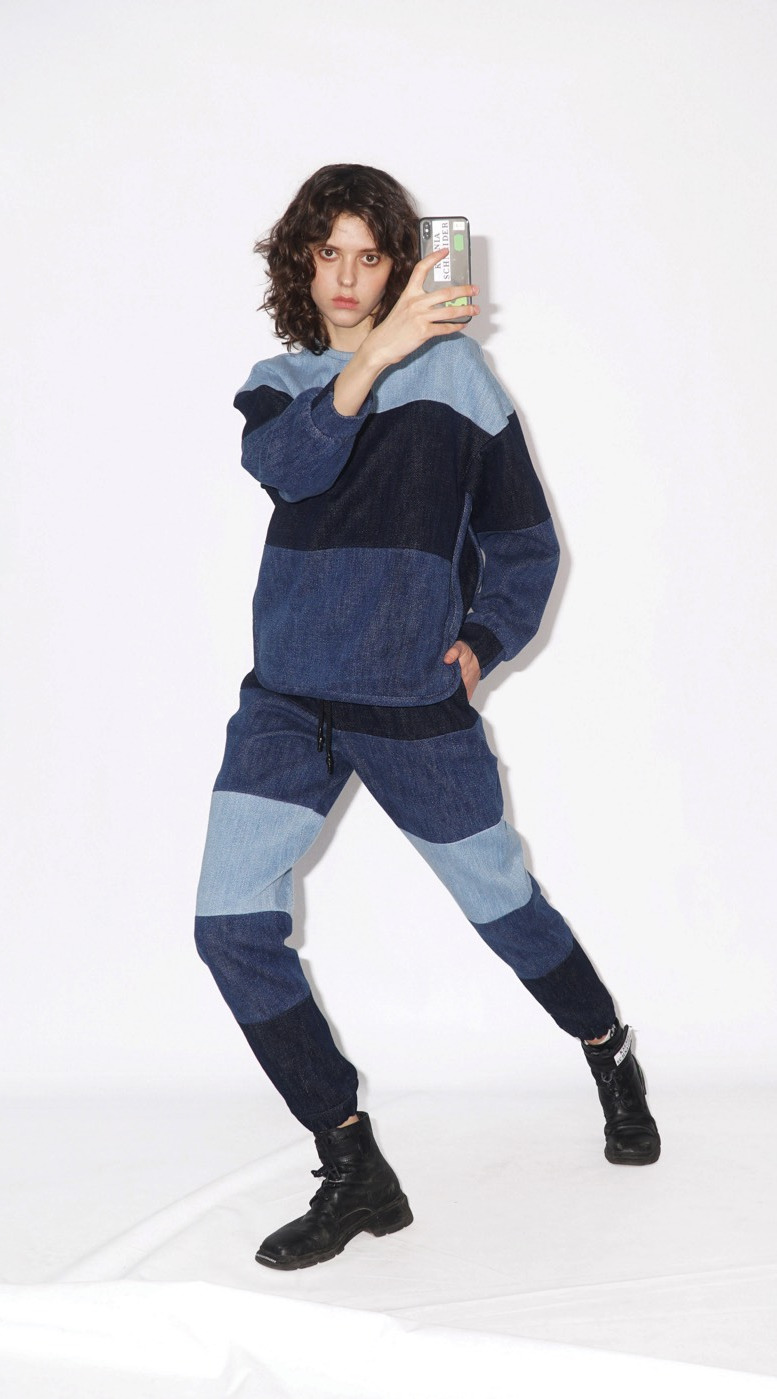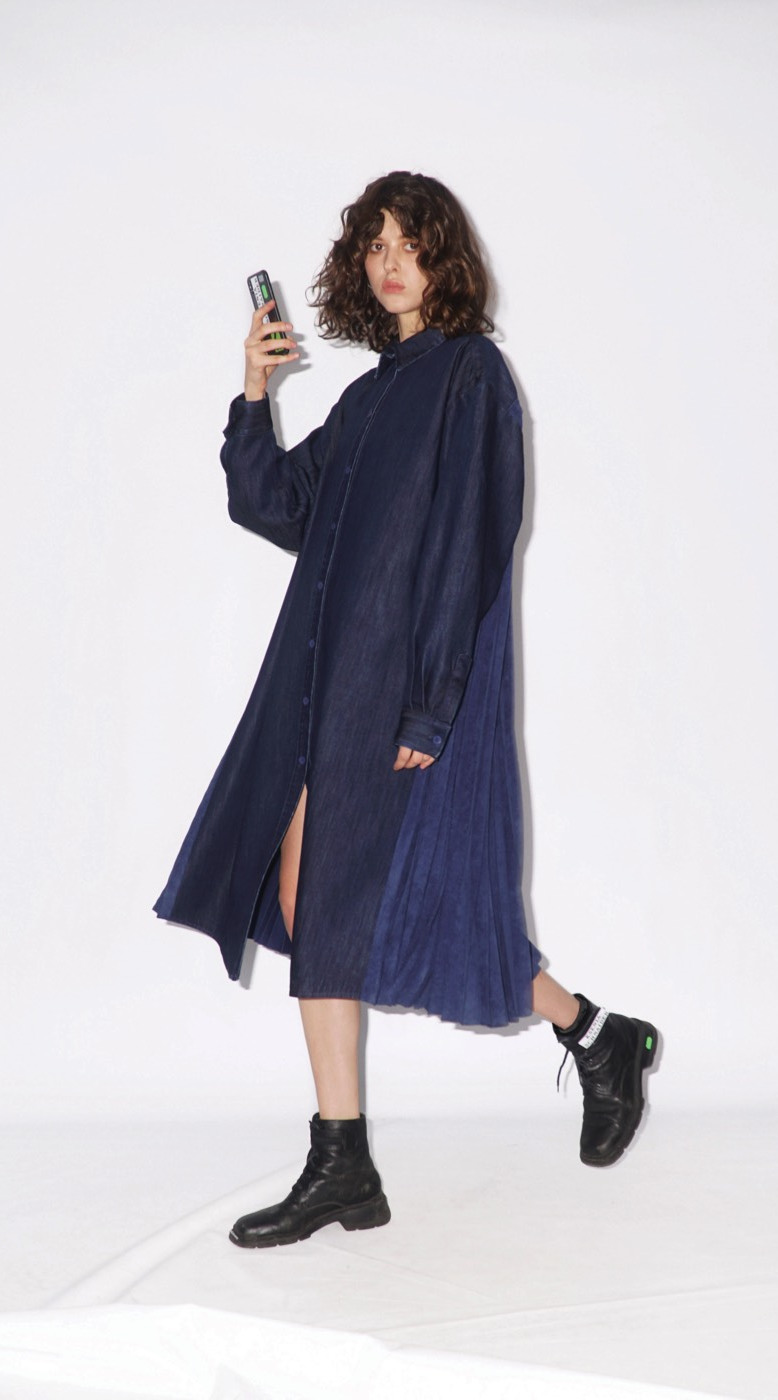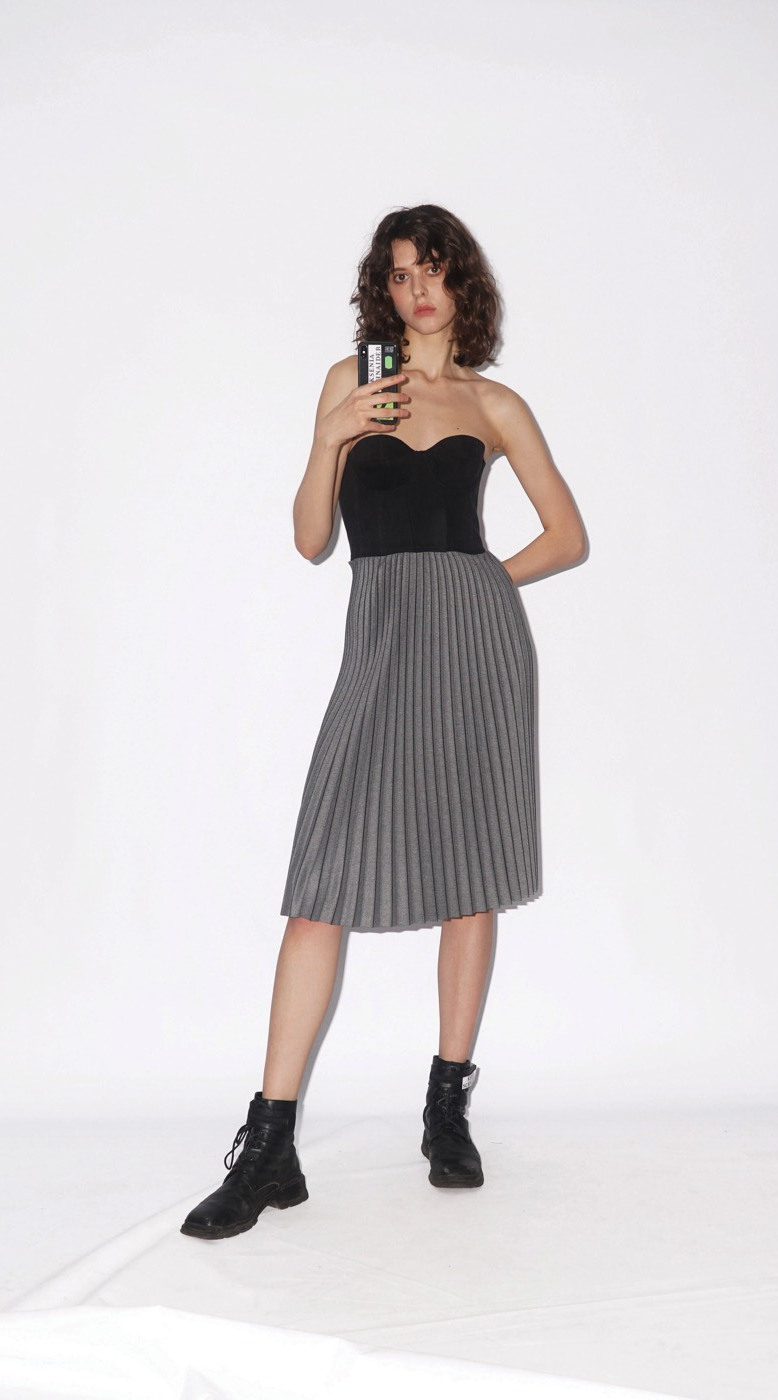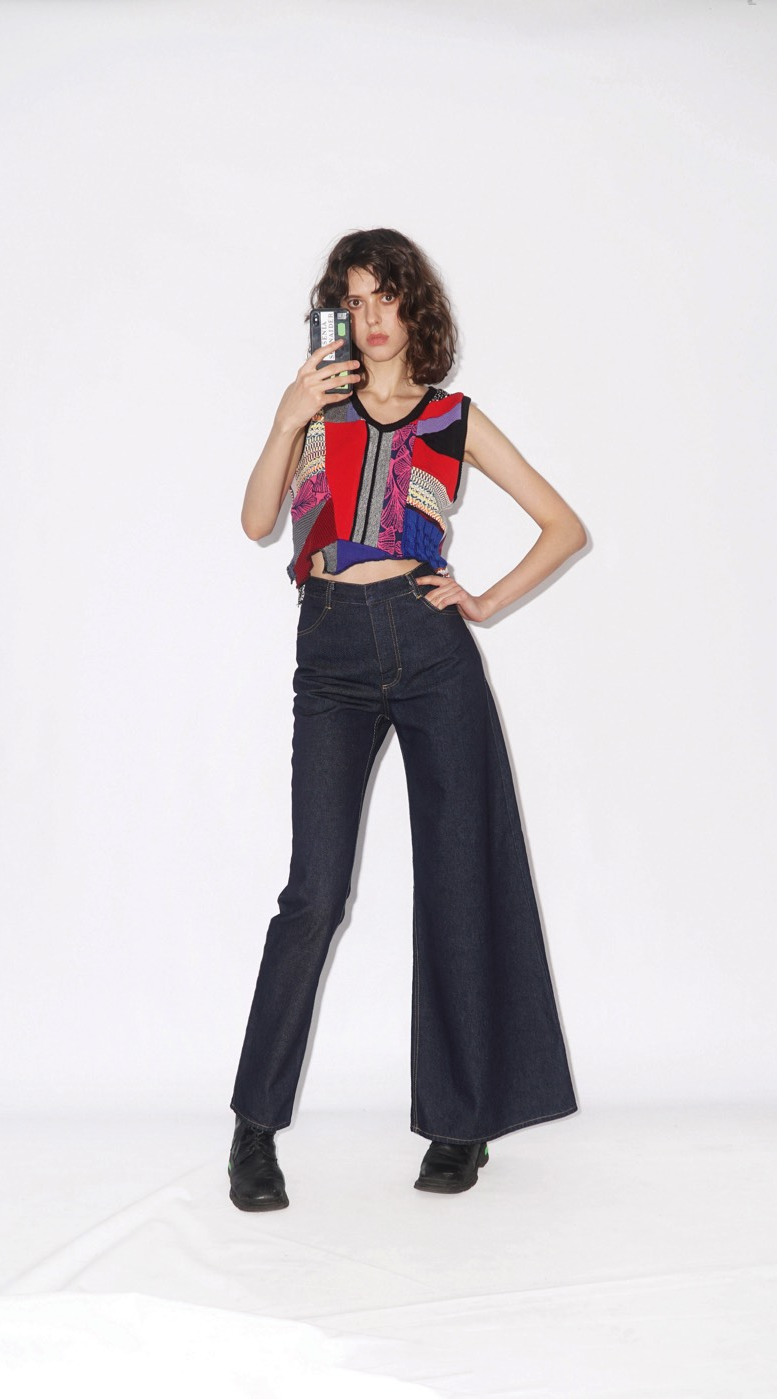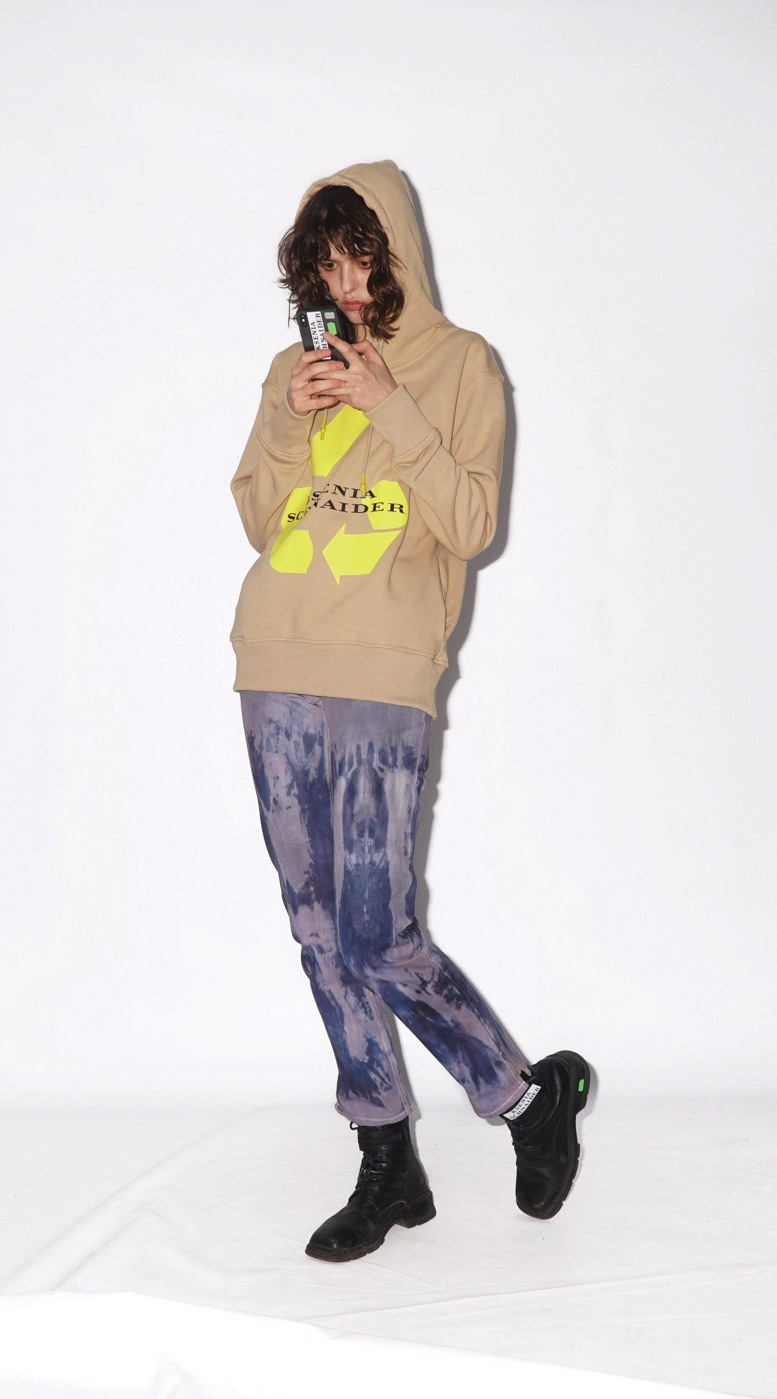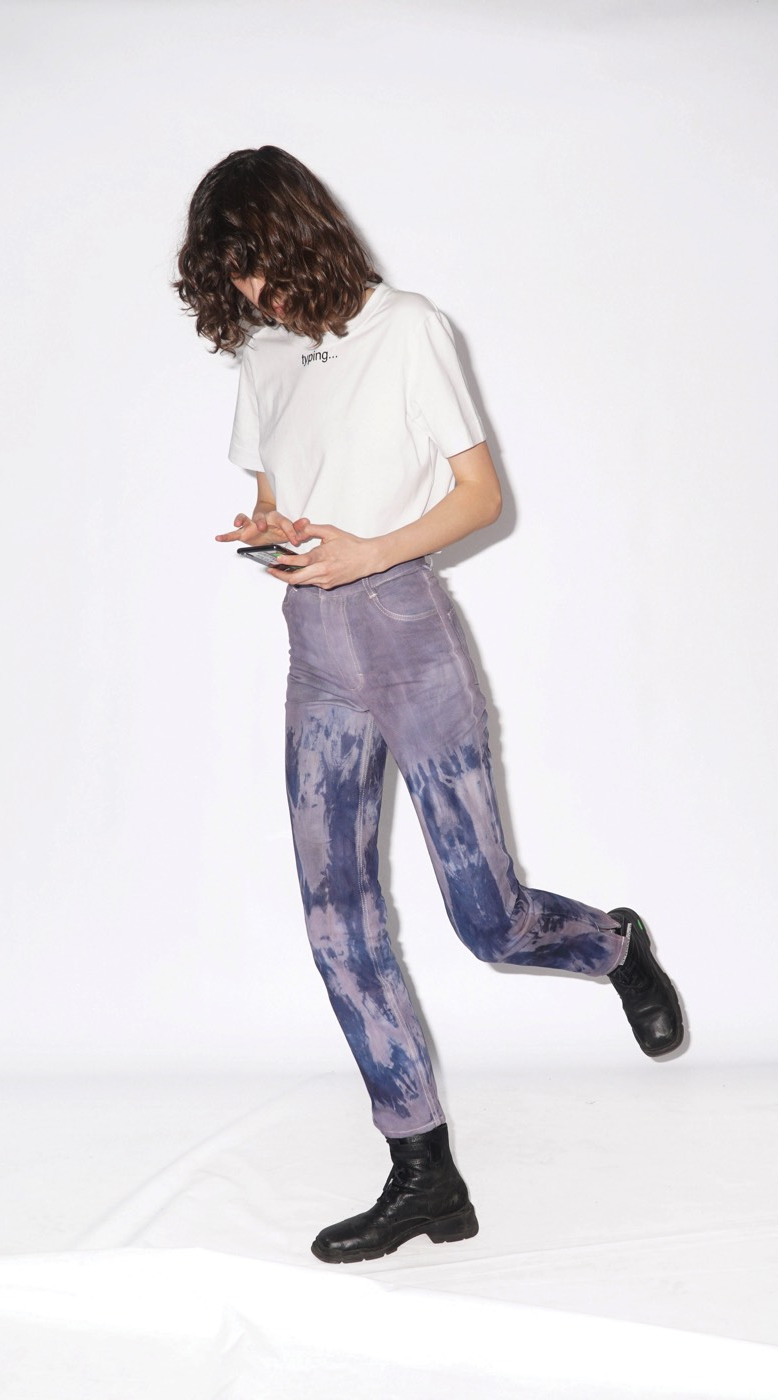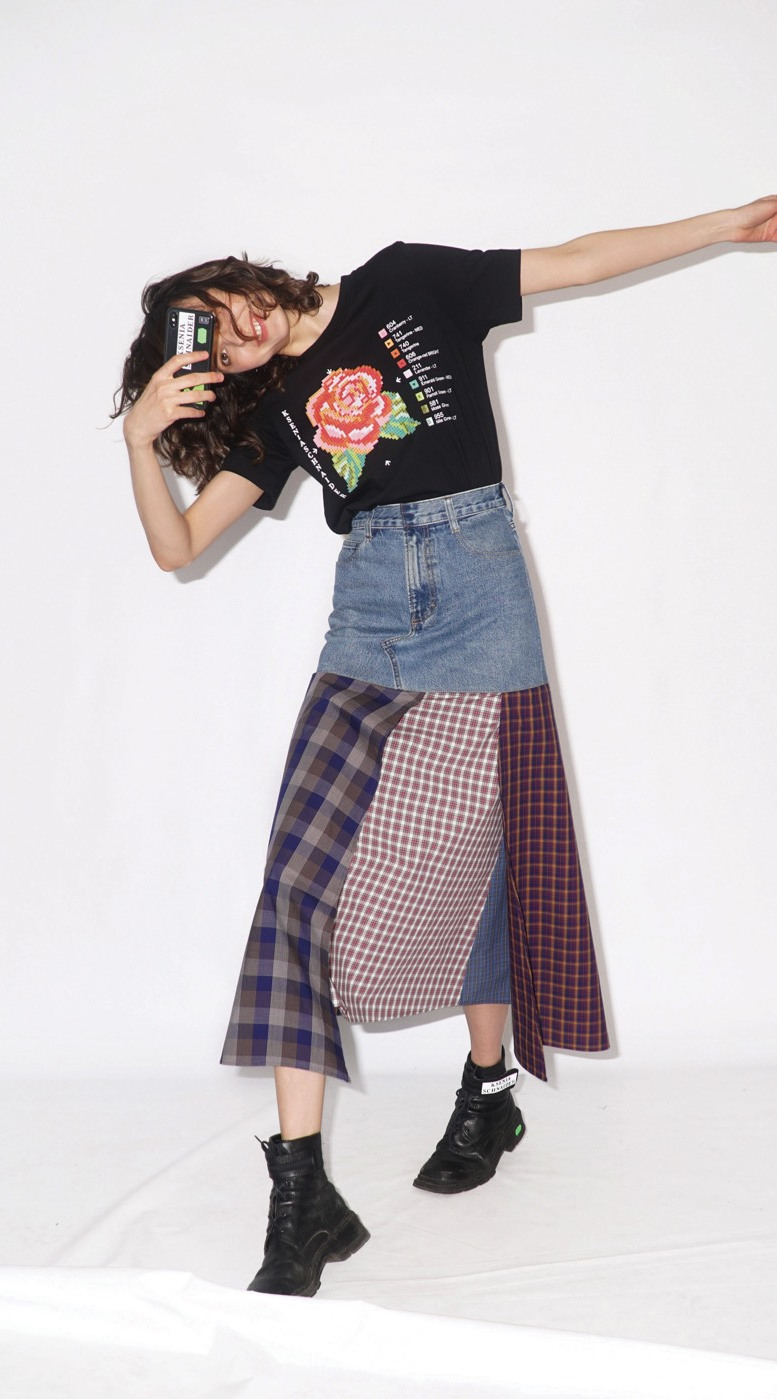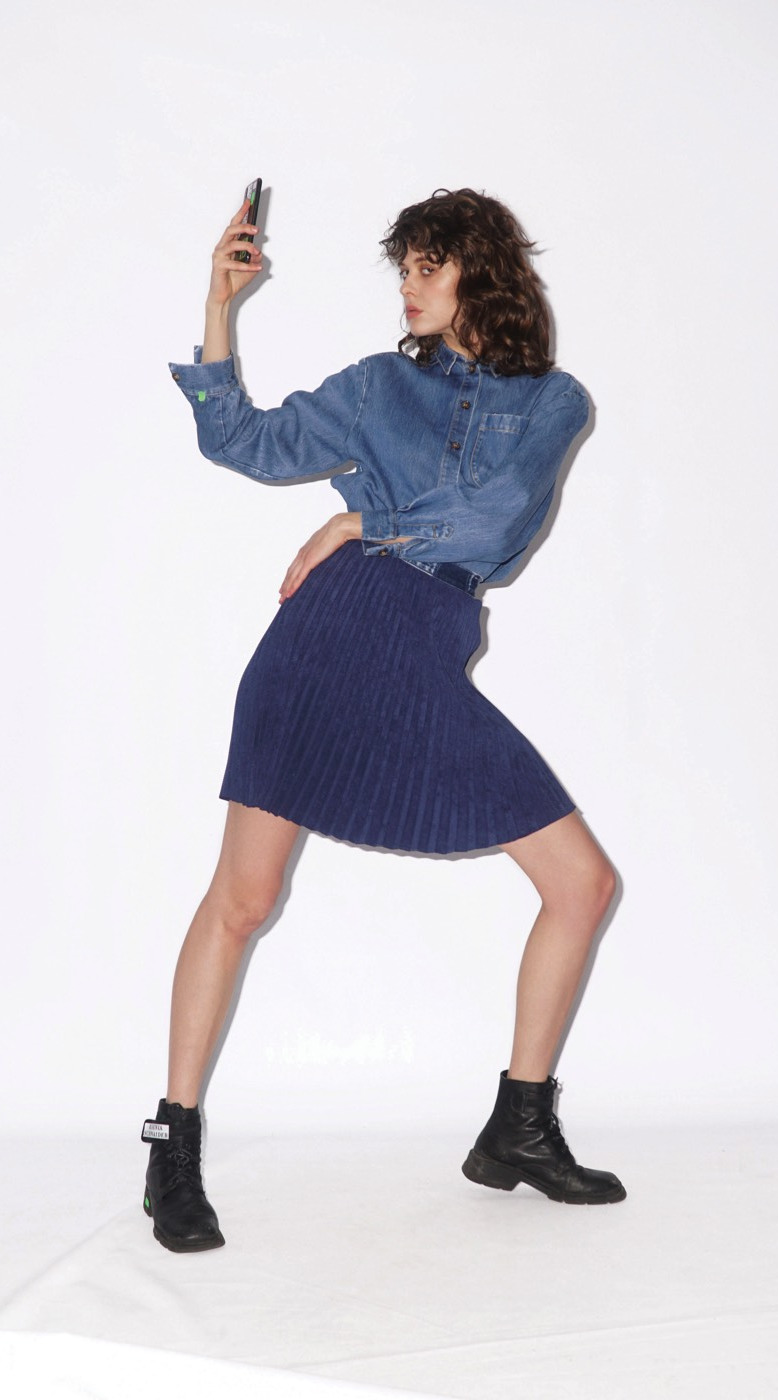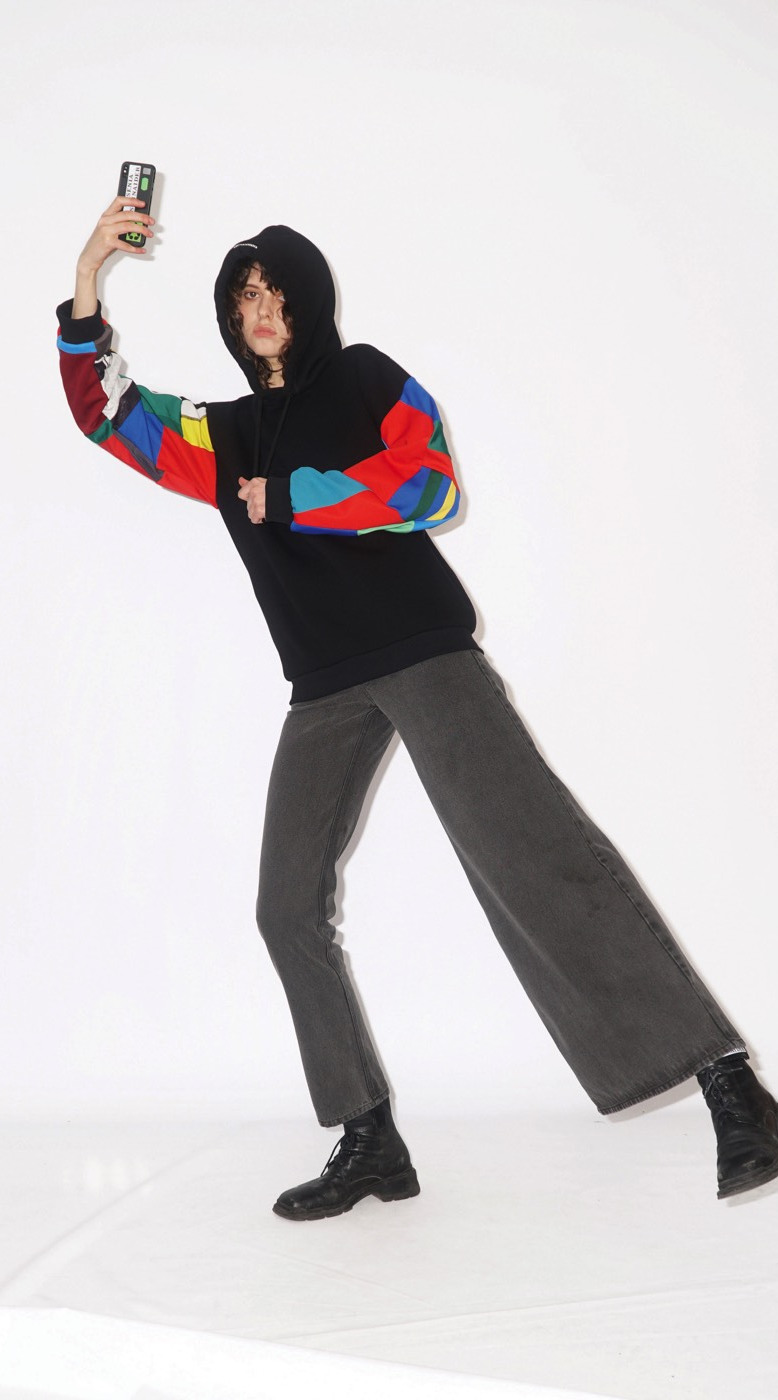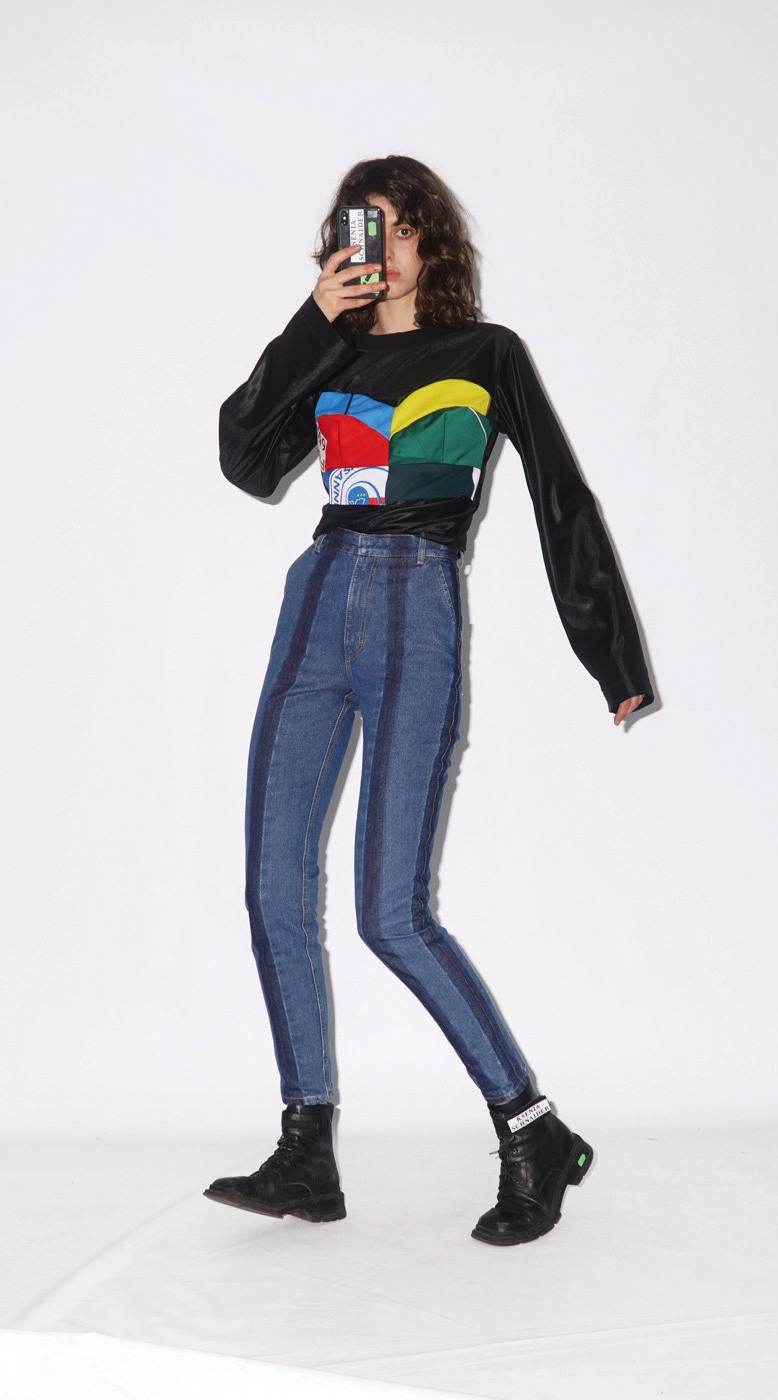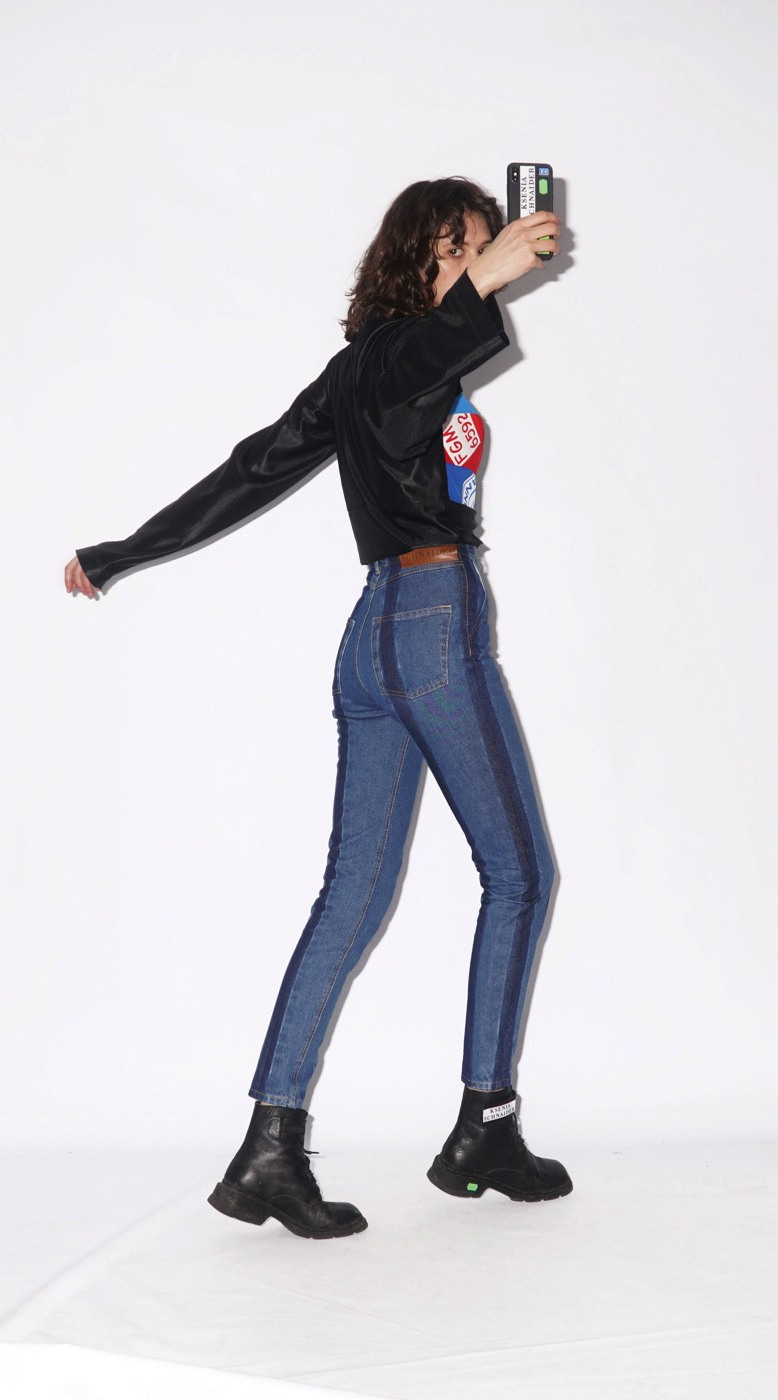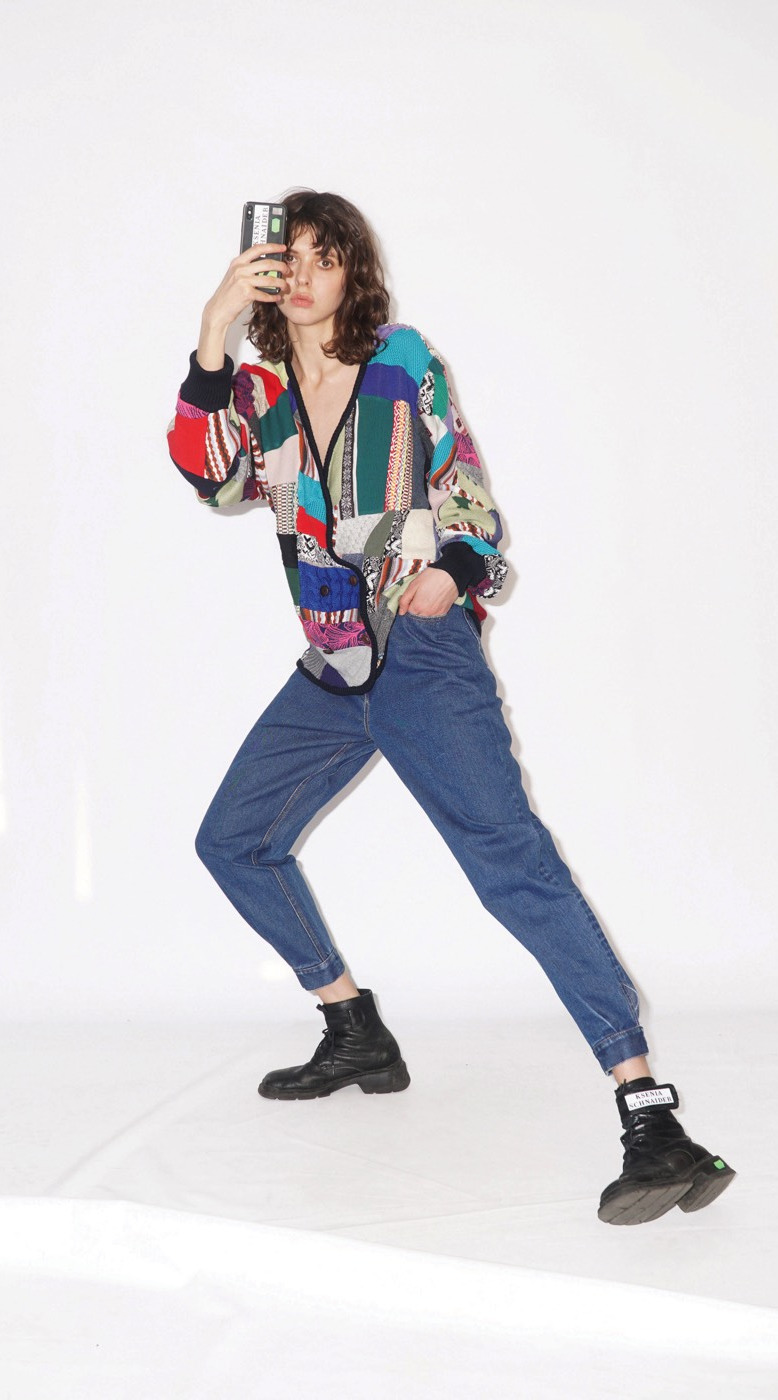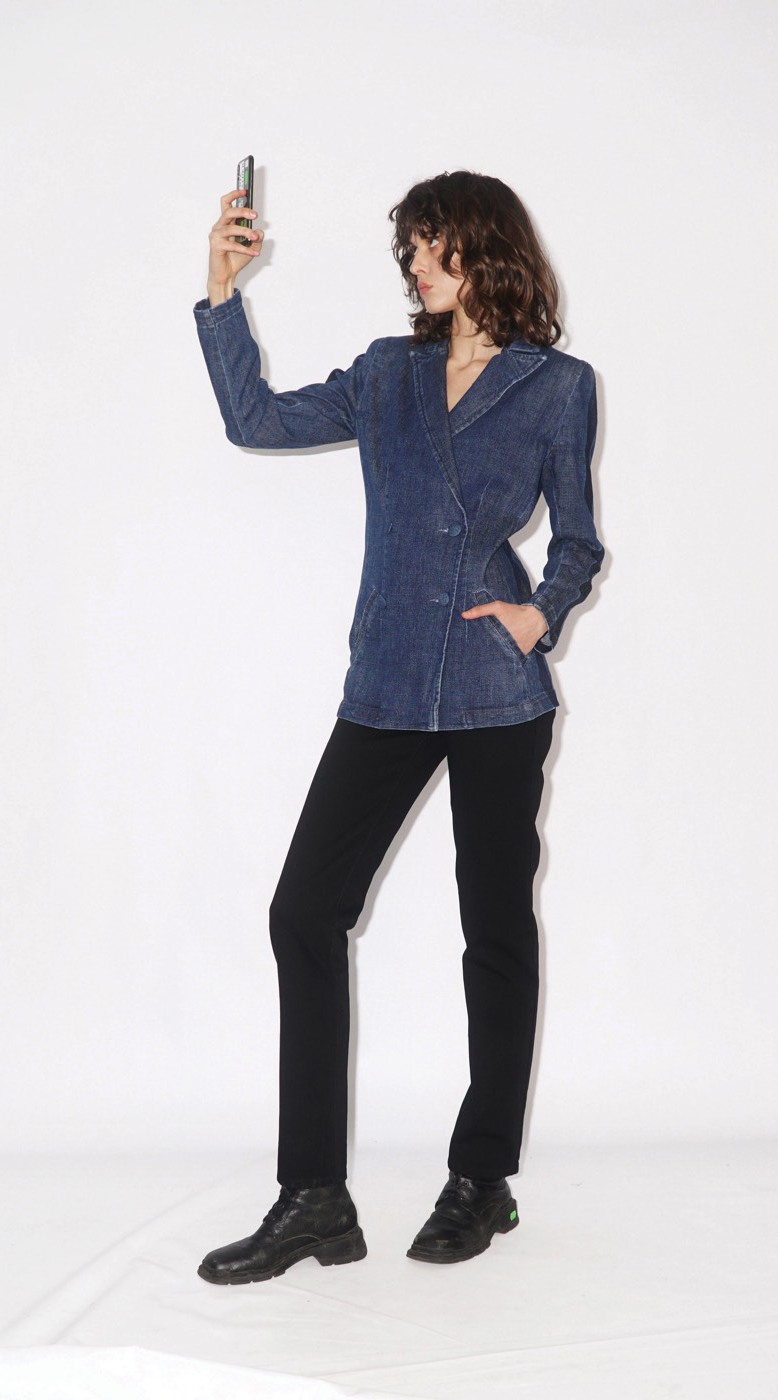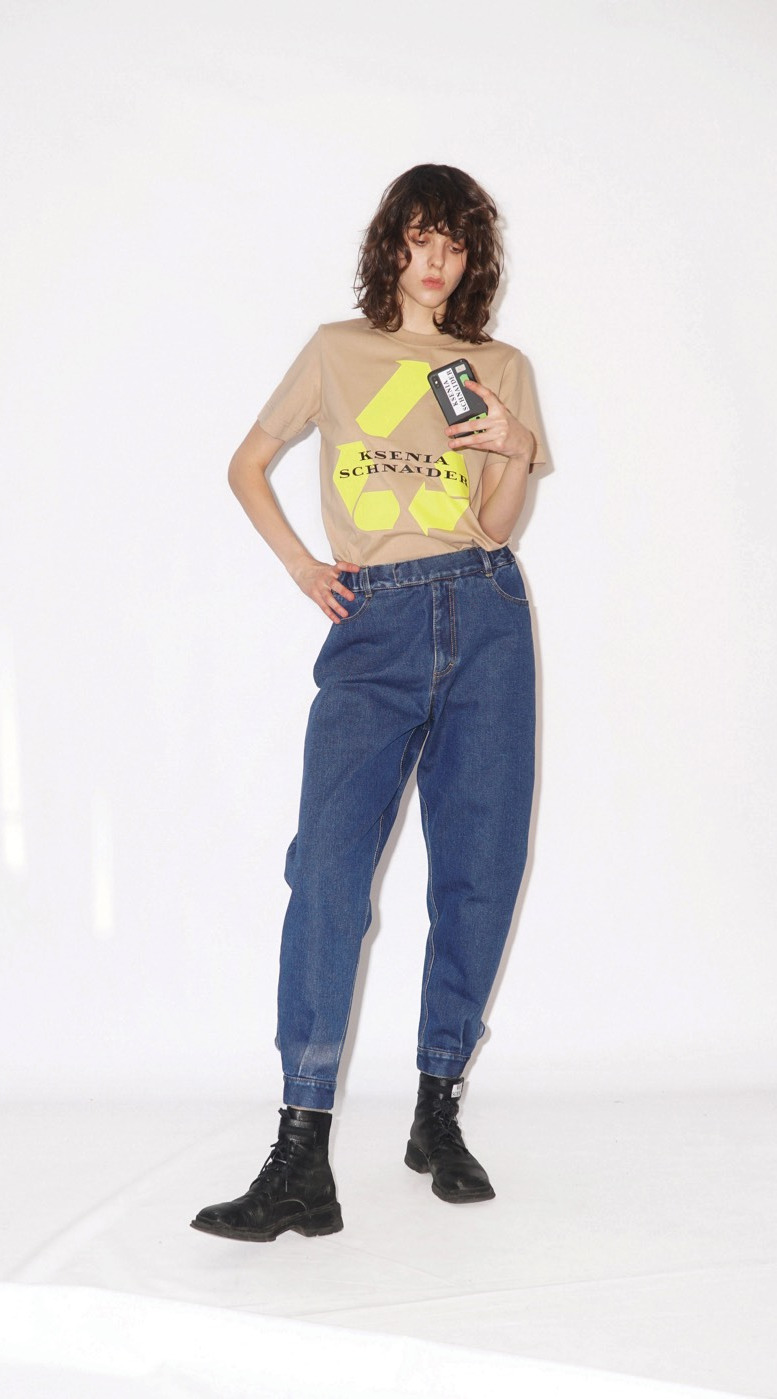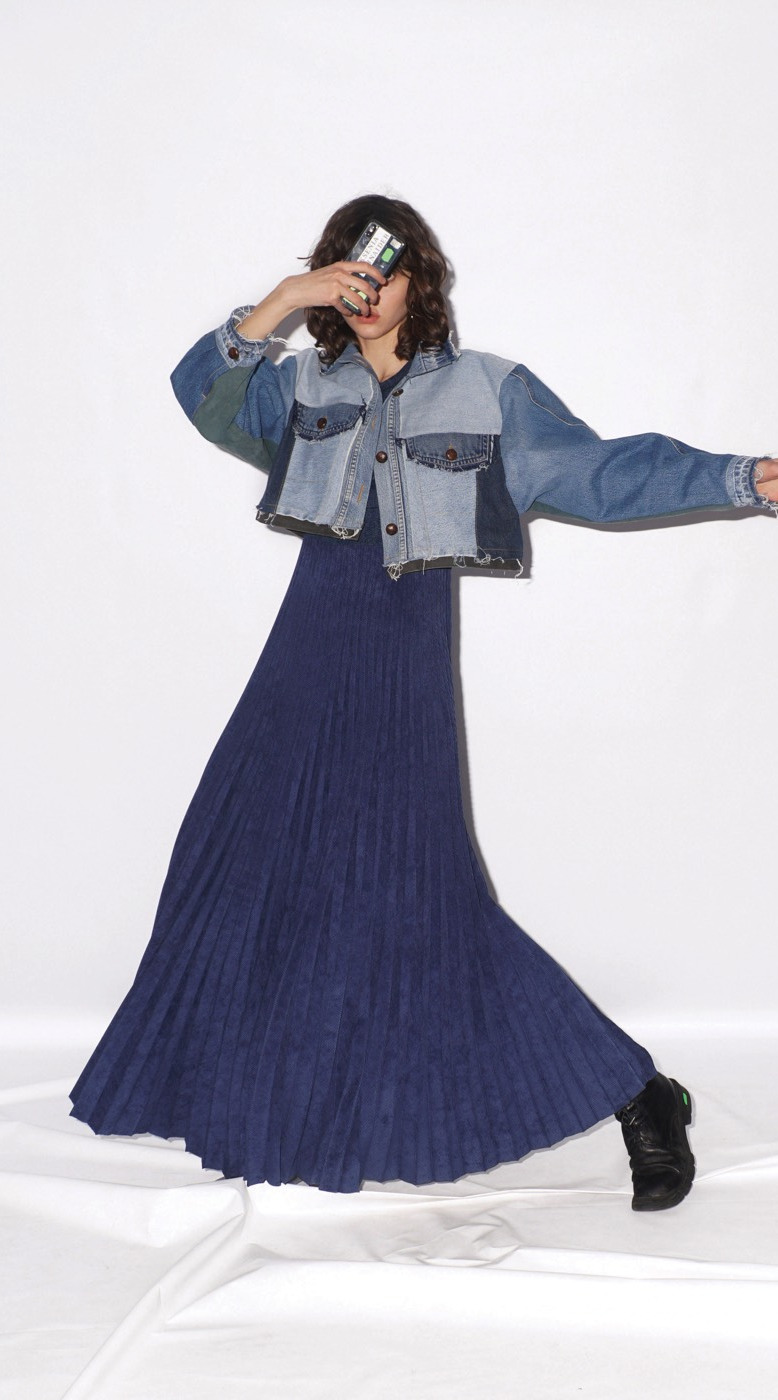 JUST ARRIVED
Buy Polaire Boxy Coat from Harris Wharf Londo...
<
>
SHOP CLUTCH
Serpui Marie Farah Diba Flamino Minaudiere

Fold Over Clutch by Clare V.
<
>